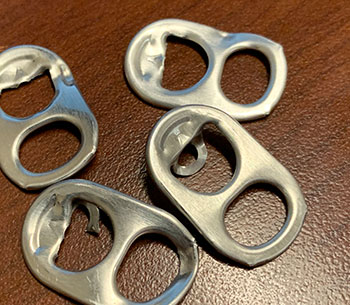 Shooting challenges can be intimidating. Not everyone is a Rick Rehm who can shove an aspirin from between two balloons with about any air gun, but that shouldn't keep you from trying. You just might surprise yourself! Travis over at Gateway to Airguns cooked up a cool, easy-to-do shooting challenge that YOU should get involved with.
What is it? It's simple. Take some soda can tabs and adhere them to a target. The goal is to shoot through one of the openings in the tabs from a distance of 25 yards or any distance for that matter. Just make it challenging. That's part of the fun.
Why should you do this? Once again, simple. Do it to challenge yourself. Do it to see if you can put a pellet through the center of one, two, three, or more of them. Do it because there's a random drawing attached to this challenge!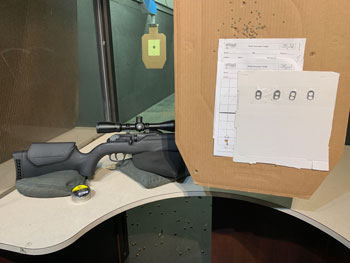 Don't make excuses! Even the Squatch with his caffeine jitters and a scope that wasn't set up plumb on an Umarex CO2 rifle took on the challenge. Of course, it was from the comforts of a climate conditioned range as doing this outside would have led to him being drenched in sweat. It's been rumored that once the sun gets a little lower in the sky he might venture out and give this another go from home.
At any rate, the hole inside the average soda can tab is about 3/8" wide and 5/16" tall. It's a small hole for sure, but it can be done! That's the whole point of a challenge.
Can You Thread the Pop Top Tab Needle with Your Airgun?
Give it a shot! The really cool part is that even if you don't manage to send one through the tab you are still getting your name tossed in the hat for a random drawing over on the Gateway to Airguns Forum. Once again you don't even have to do the nearly impossible. Just record the shot string or even take a few still pictures of the target before and after. Contact Travis through Gateway to Airguns or the corresponding social media page and he will get your name in the random draw hat. Don't delay though he's cutting off entries on July 31st, 2020! There's a Walther Parrus air rifle as the prize!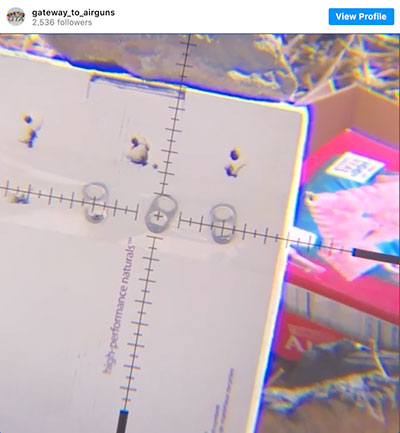 This has already been a long hot and trying summer for us all. Let's get out and spread some positivity and represent the airgun community in some shooting challenge fun. You might even be able to win over a new shooter to airgunning with your video! So put down your phone and dumpster dive for a few cans. A small piece of cardboard and some tape or hot glue will get the tabs stuck. All that is left is to break out your rifle (or pistol if you are feeling froggy!) and get to shooting! Submit your video or photos by the end of July 2020!