This summer we've seen quite a few YouTubers and Instagramers developing content centered around training with air guns. The timing couldn't be any better. Ammo is once again nearly impossible to find for any common handgun cartridge. Oh sure, if you are lucky you might score one box at your local gun store, but, by and large, the warehouses are empty, the stores are empty and there is not a foreseeable end in sight to this ammo drought 3.0.
Even people who work in the firearms industry are being cautious with how much shooting they do knowing that getting a restock might take a bit of patience. Yet shooting and the mechanics involved in drawing from concealment are perishable skills. You've got to stay sharp. You've got to stay focused. You've got to practice to protect.
Umarex USA is the undisputed King of Replicas. We have license agreements with Beretta, Colt, GLOCK, Heckler & Koch, Smith & Wesson, and Walther. These six manufacturers make a good deal of the handguns that consumers purchase for home defense and concealed carry. We have options in .177 caliber steel BB as well as 6mm airsoft that can fill the bill for your training needs. Either format can be used effectively for drills using static targets, but airsoft is the clear winner when it comes to the variety of training scenarios possible. Steel BBs can ricochet with force and are intended for inanimate permeable targets only and should never be shot at a person. They do work great for punching a hole through a cardboard target, so outdoors training is perfect for the .177 platform. 6mm airsoft uses a much larger and lighter plastic BB that can be used inside of a garage or basement.

These lightweight 6mm BBs can also be directed towards a training partner for dynamic target engagement in a private training environment. Of course, anytime you are shooting an airsoft BB anyone involved in the training needs to be fully covered, especially in the face and neck areas. The name "airsoft" falsely implies that getting hit with one of these BBs is like getting hit with a marshmallow. It is not. It really hurts to be struck in an unprotected area by an airsoft BB. Wearing sturdy impact resistant eye protection, a (thick) scarf/faceshield, mouth (teeth) protection, and a sweatshirt will go a long way in knocking the edge off of an impact, but you'll still feel "positive reinforcement" from a strike.

The Bad News: Guess What Else is Getting Hard to Find?
As a result of making the best and most diverse selection of replica pistols, we've experienced higher than usual demand for these products and their accessories. Yes, the Ammo Drought 3.0 can also be said to include select air guns and air gun accessories. Unlike firearms, there is no need to purchase these items in person at a brick and mortar store. You can order these items online in most places for a purchasing experience that is more or less free of human contact. However, there is a network of mom and pop airsoft stores, dealers, and fields that cater to the airsoft community. These shops have a knowledge base that far exceeds what you will find in the comment section of an online product page. These shops have all the best accessories and the answers to your questions to get you started down the road of CO2 or Green Gas air gun ownership with no issues. Do yourself a favor, do a search to see if there's an airsoft shop close by and go there first. The time and money spent on this endeavor is well worth it.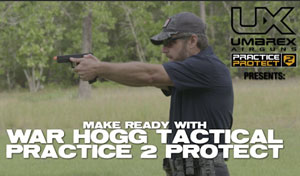 However you do it, the important thing is that you are actively engaging in the skills needed to protect. Learn more about training with air on our webpage #practice2protect. There's even a series of airsoft videos that start from square one.
Practicing with Airsoft Links, Videos, and Stuff
Here are a few of the latest airgun training videos that we've seen online:
Find a Local Airsoft Shop or Dealer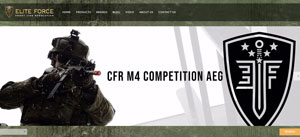 No, we can't list all the airsoft shops out there, but we've found a few located in various regions of the country to give you an idea of what to expect in a locally owned and operated airsoft shop. If none of these are near you, try the Elite Force Airsoft Dealer Finder.
Nashville, Tennessee http://www.nashvilleairsoft.com/
Tulsa, Oklahoma https://www.airsofttulsa.com/
Airsoft GI Multiple locations: Plano, TX, Walnut, CA, Sanger, TX, Richmond, VA
https://www.airsoftgi.com/
Port Richey, Florida https://stampedeairsoft.com/
Buffalo Grove, Illinois https://mirtactical.com/
Parker, Colorado https://www.foxairsoft.com/
Black Ops Airsoft multiple location Lacey, WA, Fayetteville, NC, Myrtle Beach SC
https://www.blackopspaintball.org/