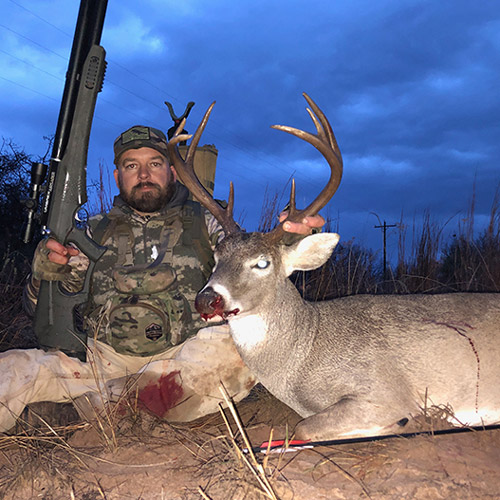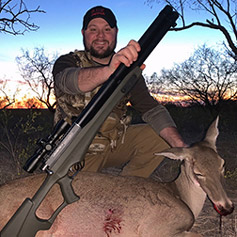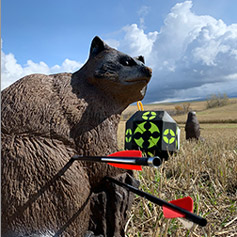 High Power Arrow Rifle Hunting
Introducing the NEW big game hunter Umarex® AirSaber™ PCP powered arrow rifle featuring innovative technology by Umarex USA. We wanted to deliver more of the features you expect with a modern rifle with one exception, it shoots arrows. The AirSaber comes equipped with 3 Umarex Arrows with Straight Flight™ Technology, optional Axeon® 4x32 scope with custom air archery ballistic reticle, all-weather stock, and integrated Picatinny rail. Driven by a 3625 psi tank of air, the Umarex AirSaber will deliver 25 effective shots per fill. Big game smack down at over 450 fps and 169 fpe. #ArcheryEvolved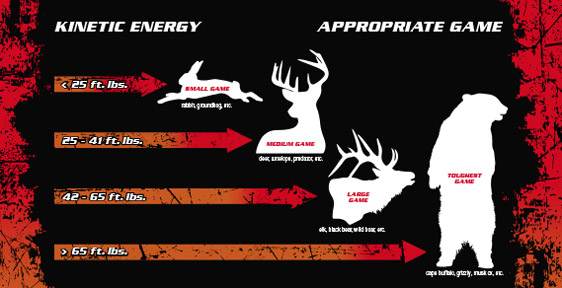 Driven By Air
The NEW Umarex® AirSaber™ is an all-new category for big game hunting with no strings attached. Driven by air and equipped with full length arrows, it is the most technologically intense arrow rifle introduced for 2020. It's "stacked" for scoped performance with Umarex Technologies including Quick Valve Release™, PCP Release™, High Pressure Shaft™, Adapta Point™, and Straight Flight™ technologies. The combination of these Umarex Technologies ensures maximum impact and accuracy at over 450 feet per second and 169 fpe. #AirArchery

SHIP ME AN AIRSABER™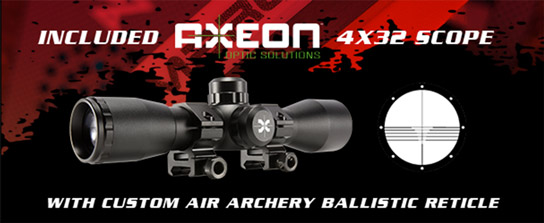 Specifications
Bolt Action pre-charged pneumatic (PCP) arrow rifle
Powered by 3625 psi of compressed air
Includes foster quick disconnect air filling probe
Removable Picatinny rails for attaching aftermarket quivers or bi-pod
Integrated Picatinny rail for scope mounting
Optional Axeon® 4x32 scope with custom air archery ballistic reticle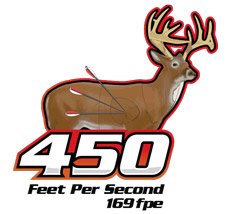 Integrated pressure gauge
All-weather stock
Rubber recoil pad
Includes 3 Umarex® AirSaber™ Arrows
Arrow Shaft Weight: 276 gr
Included field tip weight: 100 gr
Overall length: 41"
Weight without scope: 6.85 lbs
Velocity: 450 fps
Kinetic Energy: 169 fpe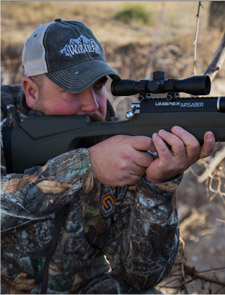 An Air Bow That Has It All
We do like to shake things up a bit. Umarex is a leader in developing innovative air powered products. The wind blows where it will and we are moving with it. This time with no strings attached. Pre-Charged Pneumatic air power is capable of generating massive amounts of energy. Why not apply it to an arrow? We've done just that with our AirSaber. High power? Check. Accuracy? Yup. Great fit? Got it! High shot count? All over it.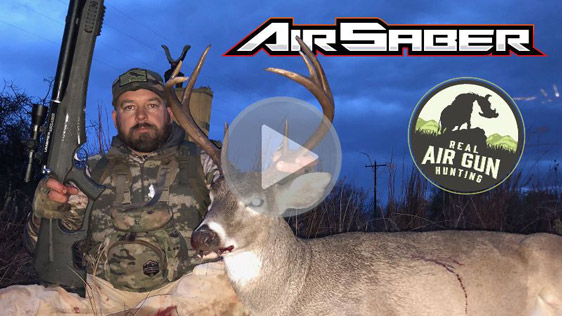 Quick Valve Release Technology™ creates a streamlined airflow from the PCP tank to the high-pressure air tube. This allows for less energy displacement and gives you the maximum power needed for every shot.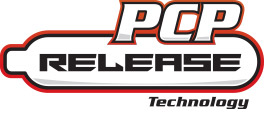 PCP Release Technology™ delivers highly accurate, consistent, and virtually recoil-free shooting. With up to 3625 psi of compressed air, it over delivers on kinetic foot pound energy for the toughest game.

HPS Technology™ allows Umarex® AirSaber™ Arrows to withstand up to 3625 psi of compressed air inside the carbon fiber, glass shafts. Max pressure, max strength, plus max foot pounds of kinetic energy equals a devastating shot.

Straight Flight Technology™ Arrows receive energy directly to the front of the arrow unlike conventional arrows. This allows the energy to drive the arrow straight without bending, holding true to the statement "straight as an arrow."

Umarex® Arrows accept screw-in field tips and broadheads for ultimate adaptability when target practicing, 3D shooting, big game hunting, or small game hunting.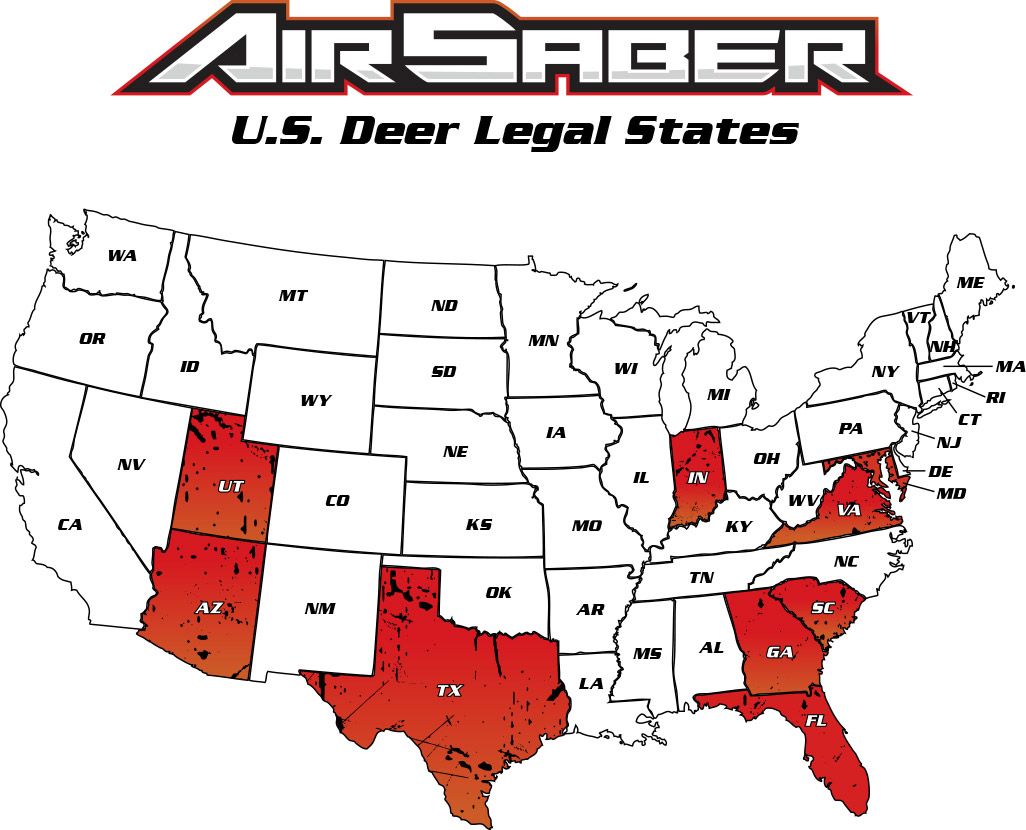 Airgun Sporting Association Airgun Laws Map
Due to the ever-changing laws, use this map as a guide only. Consult with your local state authorities for the most recent hunting laws and regulations in your particular state.
---