Umarex ReadyAir Portable Compressor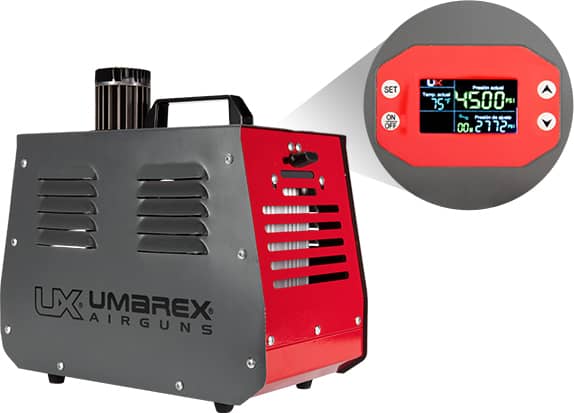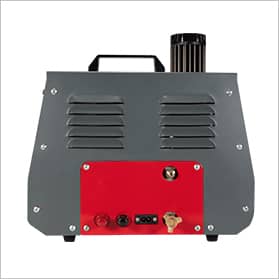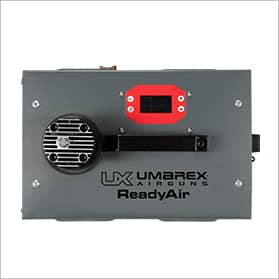 The Umarex® ReadyAir™ For Under $550
The new oil-free Umarex ® ReadyAir™ portable high-pressure airgun compressor is your one-stop-shop for a worry-free and endless supply of air. Ditch the fill shops and hand pumps, fill your air guns with this powerhouse compressor. The oilless design means you'll spend more time shooting and less time on maintenance and its automatic overheat shutoff means your compressor will have a long life. Plug the 4500 psi Umarex ReadyAir into a 110V outlet or a 12V power source for the airgunner on the go, and you're ready for endless fills to your Umarex Gauntlet, Origin .22, Umarex Hammer, Walther Reign or any other PCP airgun.
FEATURES
Oilless design requires no oil. Virtually maintenance free
Automatically shuts off at the pressure you set it to
Auto shut-off temperature protection
Portable, modular design with integrated LED light
Fill airguns up to 4500 psi
Runs off 12V / 110V
Easy-to-use digital control panel
40 amp overload protection
110V and 12V cables, Foster quick connect fitting, and high-pressure hose included
FILL TIMES*
Fills Umarex Gauntlet 13 CU Tank 0 - 3,000 psi in 7 minutes
Fills Umarex AirSaber 17 CU Tank 0 - 3,625 psi in 10 minutes
Fills Umarex Hammer 32 CU Tank 0 - 4,500 psi in 24 minutes
*Fill times may vary based on conditions such as temperature & altitude.
$549.99
SHOP READYAIR


SHOP READYAIR