Wheelgun Wednesday!
It has been fun going through the full range of Umarex revolvers these past few weeks. Yes, the vast majority of our handgun replica catalog is based on single, double, or striker action auto-loaders, but we still have a great selection of Double and single action revolvers. Today, we will continue this look into the category of air gun revolvers. So without further ado, here's the last installment of the Wheelgun Wednesday blog series.
Elite Force H8r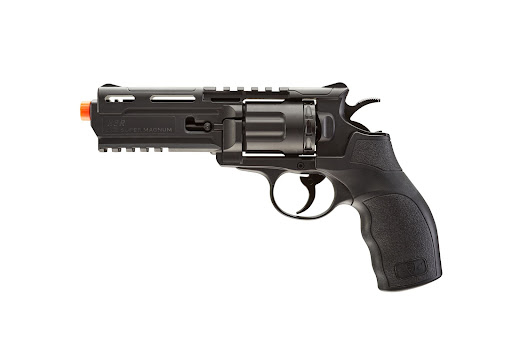 Following the along with a more recent naming trend, Elite Force Airsoft shoved the number "eight" between an "Aytch" and an "Arr" (hat tip to anyone who can name the esoteric Civil War allusion there) to create H8R, which is pronounced "hater". While the team over at Elite Force don't hate anyone, the H8R will bring the hate down on the airsoft field. Designed much like the Umarex .177 caliber Brodax, the H8R is a simple, DA/SA 6mm airsoft revolver that uses a "disk" style magazine. The H8R comes with several magazines, a key feature for fast airsoft play. Like the Brodax, the H8R is powered by 12g CO2 and, most importantly, the H8R offers unparalleled value for the airsoft player.
Elite Force Airsoft Smoke Wagon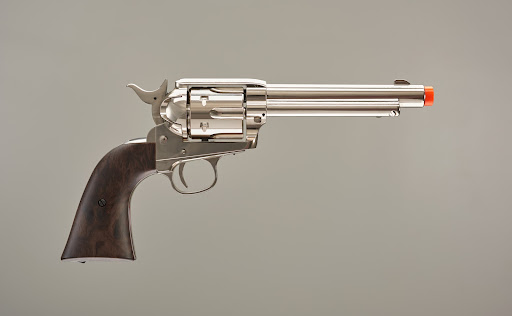 Staying with airsoft for just a moment more, we are revisiting the Single Action Army design again with the Elite Force Smoke Wagon. This 6mm airsoft revolver loads airsoft BBs into the "primer pocket" of a "shell". Like the Colt Peacemaker's, the Smoke Wagon is powered by a single 12g CO2 and holds six shells in the rotary magazine. With plain ebony grips and a nickel finish, the Smoke Wagon is perfect for bringing airsoft into the 19th century!
Umarex SA10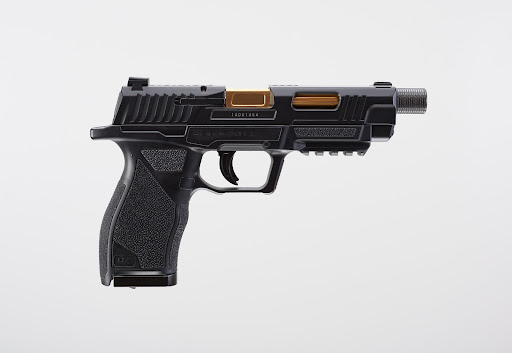 Ok, we are cheating a bit on this one. The SA10 does not look like a revolver at all. But looks don't tell the story. Yes, the SA10 is designed to look like a modern striker fired pistol, but in its heart, lies a revolver based magazine. Yes, the SA10 has storage for three magazine cylinders on the front of the magazine and operates on one 8-shot cylinder. The SA10 is a blowback air pistol that shoots either BBs or pellets But because it uses a rotary 8-shot magazine, it is technically a revolver!