Black Friday, Every Friday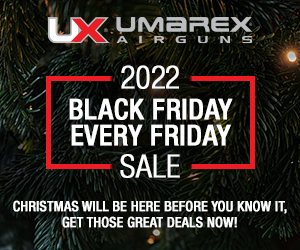 At one point in my life there was no such thing as "Black Friday". Well, there was, but it referred to the historical stock market crash in October of 1929 that decimated fortunes and sadly was the opening act of a very bad decade. Around 25 years ago a retail shopping phenomenon developed that would come to be known as "Black Friday". In the days before e-commerce was a thing, people actually got up at the crack of dawn to go shopping on the Friday after Thanksgiving. Retailers seeking to out-sell their competition, opened their doors a little earlier each year, until it became unnecessary to set an alarm at all. The shopping would commence at midnight.
I'll Fight You for It!
In the late 1990's and early 2000's a common occurrence at these brick and mortar retail locations was violence. Not only would fights break out over limited quantities of featured products, but people would be injured just getting into the doors. Traffic would snarl on the streets around shopping centers, tempers would flare over parking spots, and overall, the experience left people like myself opting out of going shopping that day at all. No discount was worth getting into a fender-bender, let alone a physical confrontation in order to score. And likely, with only a few in-stock items with the discount, going through the whole mess only to not save money buying that expensive item was just not worth it.
Forget Retail! E-Tail is Where it is!
As the years ticked by and technology progressed, the retail market shifted on-line. The ecommerce world offered consumers several distinct advantages over actually going out to a store at any time during the holiday shopping season. Namely, from the comfort of your home, or even in the office at work, an order could be placed with a mere 5 minutes (or less) of typing and clicking. Not one gallon of fuel was burned in the old gas-guzzler, not one minute was wasted in traffic, and no one really even knew what you were "reaching for" on the digital shelf.
One could easily get all of their Christmas shopping done in the span of an hour when just a few years prior this same shopper could spend 3 hours in traffic just trying to get to the doors of his favorite retail shopping locations. But just as the Black Friday shopping trend rose to a peak, it also came down. Oh, it hasn't gone away, but it is certainly nothing like it used to be only a few short years ago.
The more recent shopping trend is further taking the pressure of the post-Thanksgiving shopping rush and extending the holiday shopping season further into November. We have taken advantage of this recently developed freedom and extended our "Black Friday" specials throughout the month of November. Every Friday during November we are offering great savings opportunities for a wide variety of our products. Additionally we have a continually updated "Great Deals" page that offers instant savings for all sorts of great airguns and accessories.
How do you get in on the action? Open that EMail! The best way to get in on our retail shopping discounts is to subscribe to our newsletter. We have cooked up a ton of great deals for each Friday email that we send out. The next best thing to do is to follow Umarex USA on our social media platforms. You can find us on Facebook, Twitter, and Instagram. Lastly, you can just visit our website and search around for the deals. The first image on the header should take you to our Black Friday Specials page. You might also notice that there is a scavenger hunt going on on our website. Our Hunting For A Deal scavenger hunt is being run this week and has some excellent discount codes and even some great free packages. You've just gotta get a little nosey on UmarexUSA.com! We sincerely hope you have a great holiday season this year and want to do our best to offer you great deals on the air gun gear you crave.