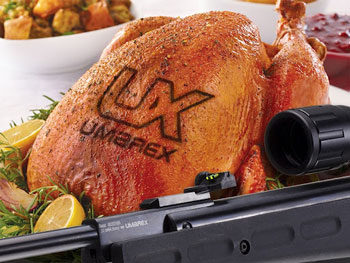 November is here. It can be said with reasonable authority that the contiguous United States is experiencing the first really cool month. In some places, it might be getting downright cold, but here in the south, the HVAC unit is officially kicked over to the heat side for the next 4-5 months. November is a month that represents, at least to my feeble mind, high school football games and hot chocolate, early mornings in the tree stand, getting together with the family for thanksgiving, and the frenzy of Christmas shopping that begins seconds after the plates are cleared and the turkey-induced coma starts.
Thanksgiving Thankfulness
If one of the things mentioned above is important to you, hopefully, the spirit of thanksgiving is the one. The rest of the seasonal happenings are pretty unimportant when compared to a profound sense of gratitude for the many blessings in life. And I'm not speaking from a gilded palace- my means are humble--very humble by some people's standards and we've had our share of health struggles in my immediate family. But we are very thankful for the relative ease in which we exist, even thriving to some degree. Being born in the United States, and then being born in the South- I hit the lottery for sure. Be that as it may, we here at Umarex are thankful for you, our customers, too.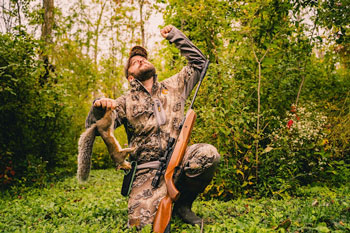 Even though our way of showing it is kinda limited in ways, we do want to convey our gratitude to you for supporting us and helping us grow to become the biggest and best air gun company in the US. So for the month of November, we will be offering a discount code for 8% off that can be applied at checkout to all orders. Yes, we are cooking up some Black Friday/Cyber Monday deals as well, but we wanted to offer you this solid deal for the month going forward.
You Can Shop Anywhere- But You Choose US!
We know you have options in the wild world of retail shopping. The internet is literally screaming at you every day to buy here, look there. And honestly, we have two responsibilities here at Umarex USA- the first is to distribute our products to those retailers who are clamoring for your attention. Secondly, we offer our catalog of products to you directly. One of the side-effects of this is that we have had some difficulty keeping things in stock in our webstore. You guys have seen a lot of "out of stock" notices this past year. It's also important to note that you have also been using the "notify when in stock" feature. How can we tell? Stuff starts disappearing as soon as we restock it!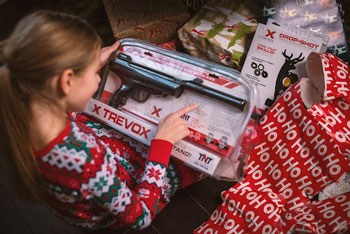 So again, thank you for trusting us to make the best airguns and accessories that you guys want. And thank you for purchasing those items from our webstore. It's really cool that you can pick up your favorite product with a minimum of handling and shipped directly from our headquarters here in Fort Smith.
So with that, we will say once more, thank you. Thank you for supporting us. Thank you for being "our people".