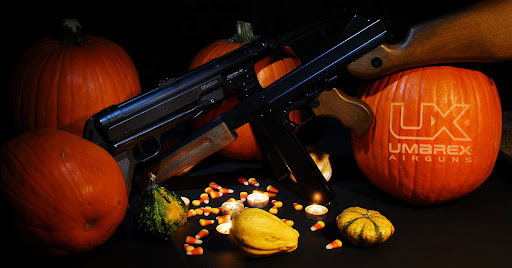 Nobody wants to be the bearer of bad news, but unfortunately, someone has to do it. OK, this isn't really bad news, per se, just news you are not expecting in October. The Christmas shopping season is still a turn of the calendar page away from its usual start. But this is a brave new world and nothing is happening as it usually does.
As you might be aware there is a bit of a hold-up with shipping and transportation these days. This is simply a fact of life for the brave new world we've been thrust into. Here's what we do know: We are expecting replenishment shipments of many items to come in from now until the very tail end of the Christmas shopping season. Yes, we do plan on offering some killer deals around the Black Friday--Cyber Monday time frame, but there are some items in the inventory right now that will not wait around for a month or more and they won't be replenished before Christmas.*
*disclaimer: some of these items are not in stock now and some of these items will likely be sold out in a short period of time. If the item you want is not in stock, use the "Notify Me When Available" button to receive an email notification when that item is available.
Smith & Wesson M29 .177 BB Revolver
Yes, it's here now. Is it going to be here in three-four weeks? Ha! You got jokes! No. These will be gone soon. There's no denying that you guys were Jonesing for the M29 the second it was revealed and thanks to the unmitigated disaster 2021 has been for shipping, the delivery of the M29 was much later than expected. Yep, the 8" barrel in all of its shiny goodness has been beaconing to Harry Callahan fans and fans of the Smith & Wesson brand for a long time. Don't waste your time! Buy now.
GLOCK 17 Gen 5 .43 Caliber Paintball Pistol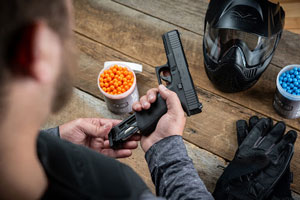 Were you surprised at this announcement? There's no doubt that a few of you were. Yes, we are broadening our market presence here at Umarex USA. Our license agreement with GLOCK allowed this thing of beauty to be made. Mag-Fed paintball is a trend that many people are gravitated towards. The GLOCK brand is, as we are sure you are aware, one of the most widely recognized brands in the industry and possibly the world. Our G17 Gen5 marker is a top-shelf product made in Germany and assembled with care there. Do note the first run of these is a limited edition. These are sequentially serialized and come in a GLOCK case. After this initial shipment is sold, subsequent shipments will not feature special serialization and will not come in a GLOCK case.
Umarex AirSaber Air Archery Gun
There's just no candy-coating it. The UX AirSaber is just a serious arrow-flinging machine. With the tank fully pressurized at 3625 PSI, the AirSaber can launch a 376-grain arrow at over 400 FPS and generate over 135 lb-ft of energy. This is plenty of energy to hunt nearly any game animal on the planet. We do have some of these in stock right now and depending on your state's regulations, you may be able to legally hunt big game with it this year! Check out our huge air archery information page by clicking here!
Umarex AirJavelin Air Archery Gun
Kinda staying on the same page for a moment, the Umarex AirJavelin is still a serious product, but it's probably best to call it seriously FUN! The AirJavelin is powered by a single 88-gram CO2 cartridge and can accept the 2X12 gram CO2 adapter as well. This air archery product shoots a much shorter, "crossbow" sized arrow that weighs in at 150 grains with a 50-grain field point installed. The AirJavelin is a tremendously fun backyard gun that is great for teaching basic marksmanship and gun safety, but you can also use it for hunting smaller game (where permitted by law). We teamed up with Innerloc's Broadheads to develop the Blood Bug 50-grain broadhead for the AirJavelin arrows for this purpose.
Legends M1A1 Full-Auto BB Gun
Ok- BB guns have always been about fun. How much fun can you have with a BB gun? Immeasurable fun, especially when you have one of the Legends series fully-automatic replicas like the M1A1. This chopper is the bees-knees when it comes to backyard plinking and authenticity. Not only that, but you don't have to pony over tens of thousands of dollars to own one! You can pick up our Legends M1A1 for a scant fraction of the cost of a real one, including the semi-automatic reproductions. Be sure to stock up on BBs and CO2 for this as you will need a bunch in reserve!
With limited and late-arriving inventory there is a real chance you can miss out on the goods this holiday shopping season. And it has already started!