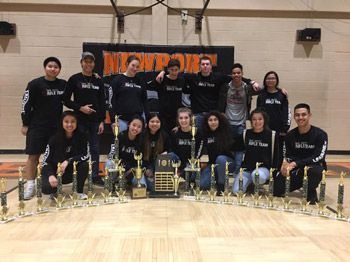 Shooting sports are as rare as hen's teeth in most American high schools. Northside High School, in Fort Smith, Arkansas is one of the exceptions. The Fort Smith Grizzly JROTC Air Rifle Team placed first in four invitational matches, and Umarex USA is proud to support the team.
Umarex knows the value of education. The shooting sports depend on individuals and organizations who take the time to teach firearms safety and personal responsibility. The company is proud to partner with the Student Air Rifle Program. Together, they provide an opportunity for students across the country to develop skills and discipline that truly set them apart from their peers.
The hometown air rifle team is especially meaningful for Umarex. The students from Fort Smith are now shooting Walther air rifles in their Precision matches. Umarex provides RWS pellets for both training and competition, and has even provided the team with their jerseys.
The Fort Smith JROTC team has been shooting for more than two decades. This year, at their 19th American Legion Junior Olympic 3PAR State Championship, Jackie Pham, Koi Hampton, Christa Head, and Oneida Ibarra represented the Precision Team. Together, the four Grizzlies shot a score of 2165-68, and earned the team's 17th win at the match. Jackie Pham won in the prone and kneeling positions and took1st overall with a score of 560-24. Koi Hampton placed 3rd overall with a score of 542-16.
The Sporter team won, too. Jaylin Do, Tina Tran, Janet Phommaha, and Alaysia Vongkhamchanh scored an impressive 1964-23. Jaylin Do, who comes over from Southside High School for the program, took 1st in standing and 3rd in the match.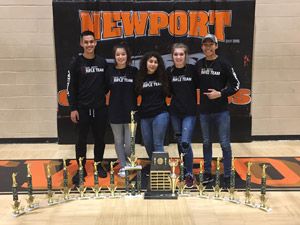 So how did the Grizzlies stack up in the regionals? This was their first year at the Army JROTC Postal Competition where they placed 19th in the Sporter class and 10th in the Precision class. That's an impressive showing for a competition that included schools from eight states.
And after shooting the CMP National Air Rifle Postal, Sporter Class shooter Oneida Ibarra earned an invitation to the Southeast Regional Championships in Anniston, Alabama with a score of 256.6. 
Read the official press release about the 2018-19 Grizzly JROTC accomplishments here. >>
Umarex couldn't be more proud to support these students and their careers with the JROTC. Their participation is made possible by the forward-thinking of Fort Smith Public Schools' Partners In Education Program.
"We're honored that the JROTC Air Rifle Team shoots our RWS pellets, wears our Umarex Airguns logo and uses Walther precision air rifles in competition," said Justin Biddle, Director of Marketing at Umarex USA, "but it's the shooters who put in the discipline and do the work to win matches. They're the reason we support the team."