It is not easy to buy a great gift for a gun lover. This is mainly because we are tempted to buy some sort of a gun. However, this is not possible because of the laws and regulations in place. But, even if it would be possible, it is not easy to predict what type of gun a gun lover will like.
Fortunately, there are countless possible gifts for a gun lover, ranging from very funny t-shirts to complex accessories. However, remember that, at the end of the day, the most important thing is to buy something that the receiver will appreciate. If you focus on that, you will always buy the perfect gift. To help you out, here are some recommendations to consider: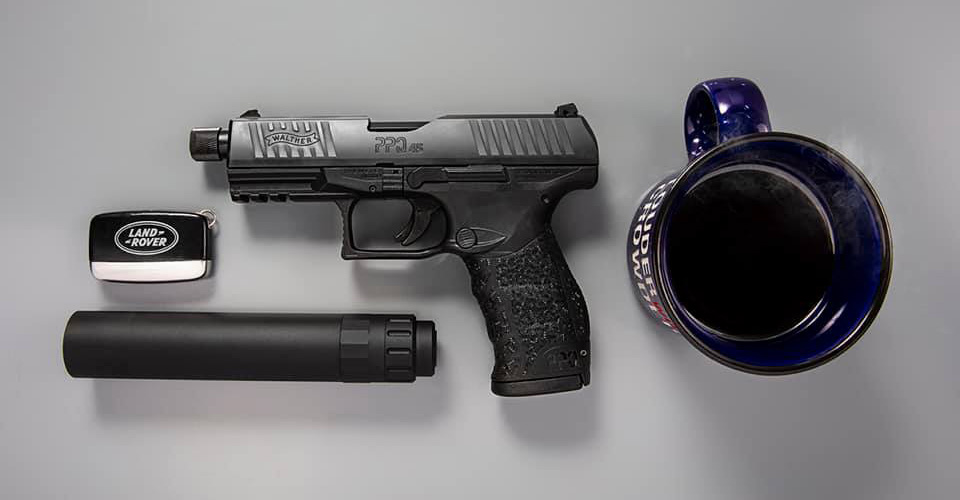 Gun-Themed Wall Art Prints
Does the gun enthusiast have a room where his collection is showcased? If so, you can look for wall art prints that have a gun theme. There are many prints available online at the moment. You want to choose something that matches the overall design of the room where it will be placed though so you need to have some familiarity with the home of the receiver.
A Gun Lock
A real gun lover is a responsible person who always cares about the safety of others. Because of this, a tool that enhances safety is always a wonderful gift. Choose one based on the gun collection of the receiver and look for fast-release features that make it very simple to unlock the gun.
A Gun Safe
Shooting and Safety recommends a gun safe as one of the best gifts for a gun lover and it is very easy to understand why. Just as with the gun lock, this type of gift helps increase security and can even make a room more stylish.
When you choose a gun safe, the first thing to consider is the size. Think about the collection of the gun lover and see if they would like to secure more guns or just one, like a pistol. The safe bet is a pistol safe, but larger options can be considered, like a shotgun safe if you have the budget for them.
The other thing you should consider is what safety features are offered by the safe. Preferably, the lock is digital or biometric. Although the price is usually higher for this particular type, the safe offers the highest possible security so it is definitely the best option.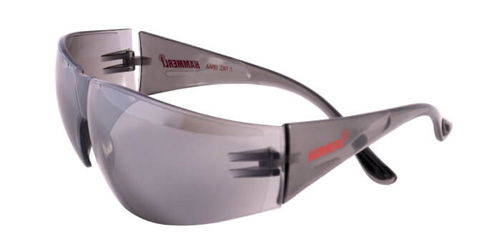 Shooting Glasses
When your budget is limited, symbolic gifts are the best choice. They show that you really know the person you buy a gift for and are much more treasured than an expensive gift that will never be used. With that in mind, your gun lover friend will surely appreciate a new pair of shooting glasses. You can find some that are very affordable like the Hammerli Shooting Glasses, which cost only $3.99.
Like any other gun accessory, some shooting glasses are way better than others. You will need to choose based on what the gun enthusiast likes to use and their personal style.
Gun-Themed Glasses
Since we are talking about gifts, what you buy does not necessarily have to be serious. You can always go for a funny gift or some sort of gag if the opportunity allows it. For instance, when you buy a birthday gift, something funny, memorable, and useful can work. Queue in the gun-themed glasses.
There are many glasses for various types to consider. The most popular ones are shot glasses but you can even buy water glasses, as long as they are designed with a gun theme in mind.
Shooting Targets
Gun lovers have 2 items that they always need more of: shooting targets and ammo. While ammo is definitely not the best gun gift due to the subjective nature of the choice, you can always buy shooting targets.
When you do not know what caliber the shooter uses or what type of gun, choose regular targets in a large size. These can be used in all circumstances and help increase accuracy no matter the type of gun used.
Ugly Gun Christmas Sweaters
We are again in the realm of funny gifts for gun lovers. If you know that the receiver loves Christmas, there are countless ugly gun Christmas sweaters available right now in shops from all around the world. Choose the design based on the clothes that the gun enthusiast often wears and focus on something that is as weird as possible.
Gun Belt
As the gun lover carries a weapon, the regular belt simply does not work. Most people prefer premium gun belts that are made out of full-grain leather, preferably with a quality stainless steel buckle. This type of belt is classy and cannot sag, bend or stretch.
When you buy a gun belt, look for one that offers a lifetime warranty. This is typically a guarantee for the high quality and you can be 100% sure that the belt can be used worry-free by the gun owner.
Final Thoughts
Gun maintenance, buying guns, ammo, and many vital accessories are the responsibilities of the gun owner. You should never buy this type of item if you want to offer a great gift. Anything else though can work, as long as you know what the person likes. It's always important to know the person's likes and disliked to make an informed choice.
The last thing to remember is that whenever you want to buy a gun themed gift, it is very important to focus on quality. If you cannot afford to buy something of high quality, it is better to choose a fun gift that is more affordable. You cannot sacrifice quality and craftsmanship unless your goal is to buy a gift to make the receiver laugh. In this case, items like the funny ones we highlighted above can work great. Just take your time, look at many gun gift options, and choose with the person you plan to surprise in mind. You will rarely go wrong with that.