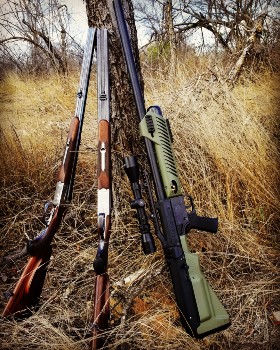 Having been a big game hunter the majority of my life, I am relatively late to the air-gun-for-hunting party. But great products have a way of speeding evolution along. This is my evolution.
My first bow was a recurve; a Bear Minuteman 45lb take-down bow; a bow that made me feel like I actually had power, and I did. I hunted with that bow a lot, but at that time, whitetail deer were few and far between, so other than targets, rabbits and rough fish, the bow did not see much action.
Soon, these strange looking bows with cams and pulleys came on the market, and though clunky and sometimes unreliable, the compound bow (and the exponential growth of the whitetail deer herd) fueled an archery renaissance that has elevated bowhunting from a niche hobby to a fully integrated part of the North American hunting experience. I believe we are seeing Umarex do the same thing today with air gun hunting.
My Shooting Progression Started with a BB Gun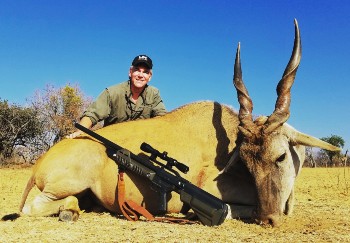 Like many of you, my first experience with a gun was an air-powered BB gun. As I matured, a fairly high-powered pellet gun was allowed by my parents. (and no Mom, I did not shoot my eye out with it) Rabbits and squirrels were harvested regularly, and some of my most memorable dinners with the Scott clan included game that my air rifle had provisioned for the table. At the same time, my interests were being lured to the "fire" side of firearms, with a steady progression from small-caliber/gauge rifles and shotguns to medium, then larger, and eventually to masochistic weapons like a brutal 500 N.E. double rifle and a 3 ½ " 10 gauge shotgun for what, I do not know. This was about the time I discovered air again.
Long-time viewers of our television series, Safari Hunter's Journal, know we began featuring air gun hunts for larger game that at the time, seemed impossible. While nearly all of us had a background in low power, small game-oriented BB and pellet guns, the fact that a 200lb feral hog could be dispatched with one shot to the brain from an air rifle was nothing short of revolutionary. Air rifles COULD be used as an ethical tool to harvest medium-sized big game, but the lack of regulatory changes, i.e., DNR's still not allowing them to be used to hunt deer and this manufacturer's preference for Mississippi squirrel shoots over Mpumalanga warthogs doomed the viability of the relationship. Then I discovered Umarex.
Airgun Hunting Has Emerged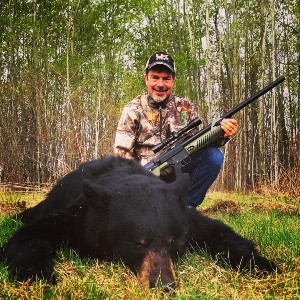 Umarex, the company known for making replica air guns was finalizing the design for a 50 caliber rifle that could harvest almost any game species on the planet. Invited to tour the plant, I found the R&D was first-rate, and I could calculate the terminal energy of the various projectiles. 0n paper, the Umarex Hammer worked. Getting it out of the plans and into my hands was a bit more of an ordeal than I had anticipated, but in late 2017 Umarex sent me a Hammer prototype and I was off to Africa to attempt to prove the concept.
Jumping ahead 2.5 years, the Hammer is in production and orders are being filled as we speak. I have had tremendous success with the Hammer on some of the largest and most dangerous game in the world, but you really need to see it to believe it, which you can, thanks to Umarex USA.
Subscribe and Watch the Newest Airgun Hunting Show
Available on several internet outlets, including our YouTube channel, Safari Hunter's Journal sponsored by Umarex will feature all of our extensive library of air gun hunting, as well as non-air gun hunts that are of interest. Most of these episodes will be in the 7-minute range, squeezing more content into smaller, action-packed episodes which can be found here: https://www.youtube.com/channel/UC-7lyLve6EcFGnVB9LKy95w
New episodes will be posted on the first and third Monday of every month and subscribers will be automatically notified when new content is available. Just hit the "subscribe" button on the page. That is all there is to it.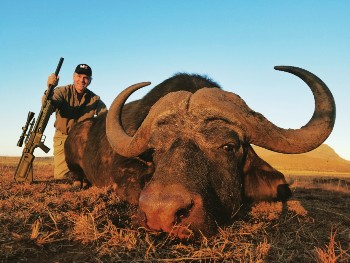 Much like the compound bow did for archery hunting, I truly believe the Umarex Hammer and its' other air-powered hunting products will accelerate the spread of air gun hunting from niche to mainstream acceptance. We are already seeing it now. More than a dozen DNR's have legalized air gun hunting for whitetail with many more expected to approve it soon. Maybe your state has already legalized air gun hunting. If so, check out the Hammer. If you are still skeptical, subscribe to the Safari Hunter's Journal YouTube channel. After seeing the incredible killing power of a proper big game air rifle, I can assure you, you will doubt no more.
Steve Scott is a reformed attorney, long-time university instructor, and producer and host of the Safari Hunter's Journal on-air and online: https://www.youtube.com/channel/UC-7lyLve6EcFGnVB9LKy95w @SteveScott.TV