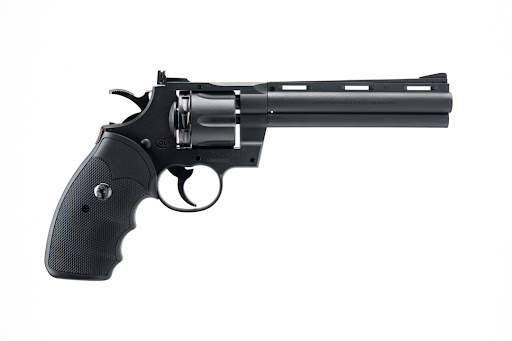 Wheelgun Wednesday!
Are you ready for the next installment of Wheelgun Wednesday? We sure are. This week's episode will start off with a slightly different tone. Maybe tone is not the right word? Be that as it may, paintball is nothing new on the geologic scale of pew-pew time, but they are pretty new in the Umarex USA catalog. And since this is "Wheelgun Wednesday," it should not surprise you that we have paint splatterers that fit this description.
T4E TR50 and HDR68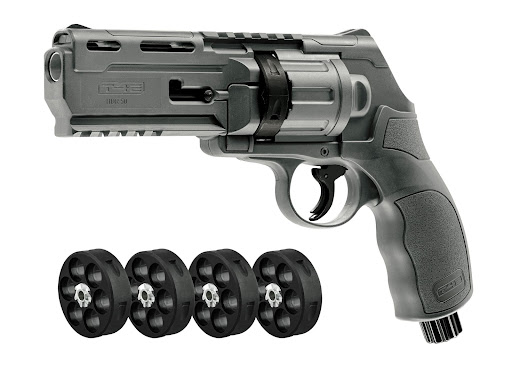 Taking the wraps off of this masterful suspense-writing, (IT'S A JOKE) here are the T4E TR50 and the HDR68. As alluded to in their names, the TR50 is a .50 caliber marker and the HDR68 is a .68 caliber marker. Both of these wheelguns run off of 12g non-threaded CO2 and fling their appropriate paint, dust, or rubber ammo at respectable velocities.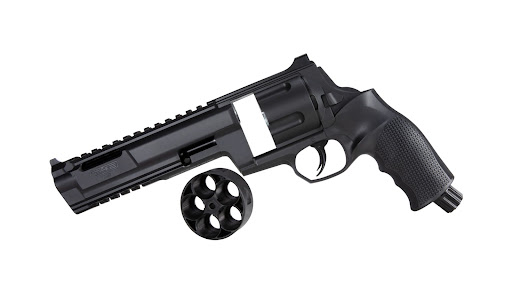 These two markers are a perfect fit for mag-fed paintball competition, recreational shooting or even force-on-force training. Security teams at houses of worship are finding paintball training tools essential for their church or synagogue security teams.
Colt Python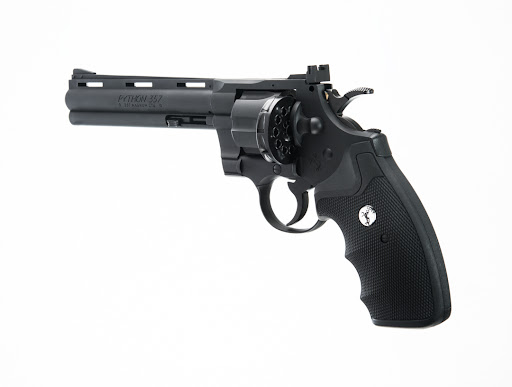 The legendary Colt name has popped up yet again! This time it is regarded as one of the more modern offerings from this nearly 200 year old company. The Colt Python was born in the mid-1950s and offered in the powerful .357 Magnum chambering. Through the years there were several different barrel lengths offered, but no matter which one you had, they were described by wheelgun experts like Jeff Cooper, Chuck Hawks, and Ian V. Hogg as the finest wheelgun ever made. Our current Colt Python replica is a little different than the real steel version.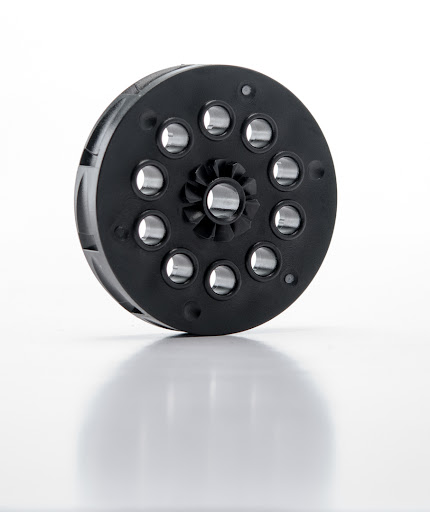 With a polymer frame, outer barrel, and 10-shot rotary magazine, our .177 caliber BB Python is an affordable backyard plinker that is super easy to load up for lots of shooting fun.
Umarex Brodax
Of the revolvers listed, the Umarex Brodax is a marvelous lesson in economics. Yes, economics as in the (un)scientific metric called "bang-for-your-buck". The Brodax is extremely affordable and extremely fun. Then you add these together and divide by smiles-per-minute to the third power, you will immediately see that this fanciful math does indeed work out. One of the best kept secrets in our catalog is the Brodax.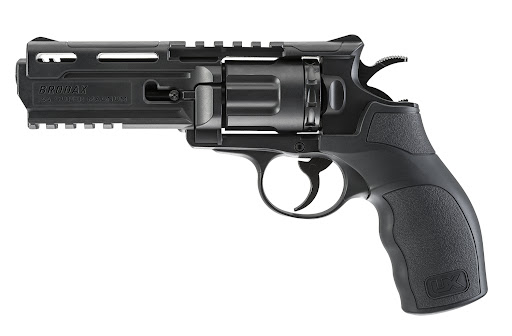 Another best kept secret is that the Brodax and the Colt Python share the same magazine, SKU 2254041. And the best news of all is these magazines are sold in a 3-pack! You can't beat this deal with a stick!