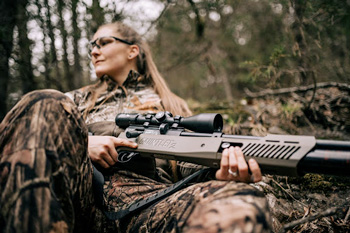 While at the Safari Club International's convention early this year myself and our other staff in the Umarex Airguns booth spent a lot of time talking about our air archery products. Of course the big Hammer .50 caliber PCP and the newly announced Primal 20 slug gun got their fair share of blabbing, but the items that gained the most interest from the attendees were our air archery guns. Why? Well the reasons are a few. The most common reason for interest we heard was how intriguing the AirSabers and AirJavelins are. It is true, these arrow flingers are just super interesting– using air to launch an arrow fast enough to handle any game taken by bow in their respective power ranges and accurate enough to do the task at very respectable ranges. The second most common draw to the air archery products was simply how innovative they are. Unlike with traditional archery the arrow is not compressed when it is shot. This means there's no archer's paradox, or even much need for a spin to stabilize the arrow. Our air archery guns are just inherently accurate.
But even more recently, a local radio show, High Caliber Radio, had me on as a guest to discuss the topic of air archery. One observation from co-host Elton Rambin comprised an entirely different point of view with regard to our air archery products like the AirSaber. That observation was how a handicapped or disabled person could use such devices in lieu of a firearm, crossbow, or traditional bow with great ease. One could easily think of such devices, including pre-charged pneumatic rifles, as a way for state regulatory agencies to allow hunters to fully access the outdoors through the Americans with Disabilities Act. In fact, UpNorth Airgunner, Chris Turek, a veteran, testified before a Michigan senate committee last year to this end.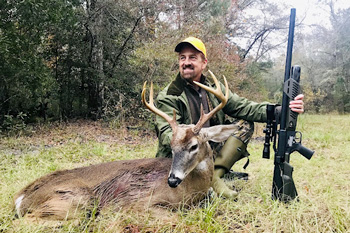 Additionally, there are now official record books held by the Safari Club International and the Airgun Hunting Legion. While there are only 9 states in the US where air archery equipment is legal for harvesting game, other countries are not so contrary to the idea. We've heard reports that Canada is very friendly to air archery hunting as well as several countries in Africa.
While you may not be interested or able to travel abroad to hunt and reside in a state where air archery or maybe even pre-charged pneumatic big bore hunting is not legal, there are things you can do. First of all, advocate for airgun hunting to your elected representatives. This is as simple as reaching out to that representative and crafting a nice email or letter that clearly states the capabilities of big bore air rifles and air archery guns. Augment the claims of the gear with an argument for why you would like to see the laws in your state change so that airguns can safely be considered as hunting tackle for large game species.
Secondly, stay in tune and support the Airgun Sporting Association. The ASA also advocates on behalf of airgun hunters to state agencies to open access to hunting season for big bore pcps and air archery guns.
But beyond that what else can you do? As a shameless plug, we'd like for you to get started building your air gun hunting tool chest out. Yes, there are multiple components needed to properly fill, maintain, and operate a PCP arrow or big bore. The good news at the bottom of this blog entry is that all of the needed components for this job are in stock right now. This might not be the case as we move closer to hunting seasons opening up. Yes, we are fully aware that this is the tail end of February and hunting seasons are about 8 months away, but we are also aware that inventory is still an issue in 2022. Waiting until a few days or weeks before you need an item to obtain that item is so 2019. It doesn't look like 2019 is coming back anytime soon and neither are the good old days of buying something on a whim when you "needed" it. If we have learned anything in the last few years, it's that we have to look ahead to be ready for the future. If you think you might want to explore air archery or PCP air gun hunting in the near future, you had better get an order in while we have all of this gear in stock. What gear? This gear: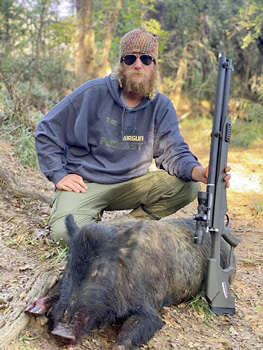 So don't miss out on getting hooked up with the gear you need for your future airgun hunting needs. Stock up now while it is in stock!