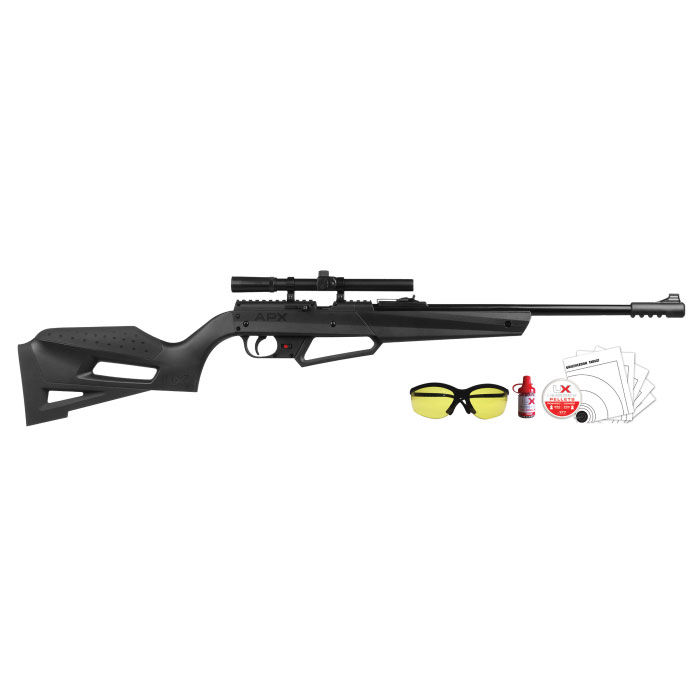 How Altitude and Pressure Affect Your Multi-Pump Gun
Did you know that altitude and pressure will affect your pump gun? Airgun manufacturers will typically impose a one to 10 time pumping maximum on their multi-pump airguns based on standard day conditions and maximum valve pressure. The pump limit is meant to preserve seals, reduce wear and tear and prevent valve lock. It's a guide, but not necessarily an absolute.
When the air is thin, multi-pumps have little to compress and therefore get weaker at higher altitudes. There is less air for them to compress and store. That can be offset by pumping more to compensate. For instance, if you live in a mountain state and have an Umarex Next Generation APX or Daisy 880 for instance, you may have to pump 12 to 15 times to achieve the same velocity that 10 pumps produces on a normal day at sea level. On the flip side, if you're in Death Valley on a winter night just seven or eight pumps might suffice for the same velocity achievable at sea level with 10 pumps.
Pump Guns are the Most Useful of Airguns
Pump guns are the most useful of airguns. Why? You can adjust the pressure at any altitude or temperature to achieve the same velocity without any extra gear just by altering the number of pumps. Pneumatic pump guns don't require CO2, which is affected by temperature and you don't have to worry about density altitude like in fixed volume break barrel spring rifles.
Always Use Caution with Pump Guns
Whether you pump just one or two times or experiment to find out how many pumps your gun takes to reach its maximum velocity where you live, be aware that just one pump will send a projectile flying at dangerous speeds. One or two pumps can cause serious injury or property damage. No matter how many times you might pump your airgun, ALWAYS keep the muzzle pointed in a safe direction. Don't aim or point the gun at anything other than a target or object intended to be used as a target.
by Chip Coone
Chip Coone is a writer for Umarex USA, Inc. The writings of Chip Coone are not representative of Umarex USA, Inc. or its affiliates or parent companies and are the opinion or reflection of Chip Coone.