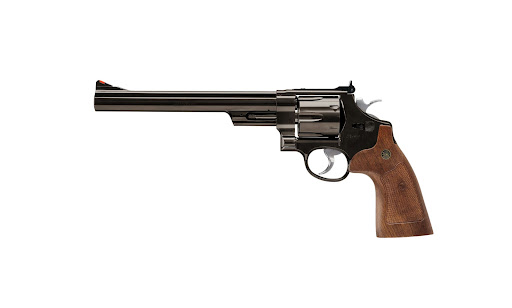 While the name UMAREX® is relatively new in the US market, we know you have heard of Smith & Wesson. What you also likely don't know is that Smith & Wesson has had a long relationship with this family-owned German company. You see, inside the mystery of the name "Umarex" lies a tie to the storied Walther® brand. The very much abbreviated version of the story is that, due to the 1968 Handgun Control Act, the PPK® had to be made stateside or it couldn't be sold in the US at all. At first, Interarms manufactured the PPK and PPK/S® for Walther, but as that business had some difficulties arise, Smith & Wesson stepped in to help the German manufacturer with distribution, manufacturing and even developed some joint projects with Walther along the way.
Meanwhile in Germany, the Pflaumer and Wonish families bought Walther and added that legendary brand to their family-owned UMAREX umbrella. This relationship with Smith & Wesson was absolutely crucial in keeping the Walther brand alive in the US. Even though it later became necessary that Walther split from Smith & Wesson - as at the end of the day they are competing for the same market - the UMAREX brand has remained close to Smith & Wesson through licensed products.
"BB guns" are often thought of as kids toys by adults. They are gifts given to kids to be used under adult supervision so the kid can experience a little of what it is like when mom and dad shoot the real steel at the range. While there is some merit to this, we here at Umarex USA want to let you know that while we do in fact make "BB guns", our Smith & Wesson replicas are top-notch and something you might find worthy of owning for yourself.
Here is a highlighted look on some of our 1:1 Smith & Wesson replicas that you may find intriguing for your own use or maybe as a gift for someone close to you.
S&W® M29 "44 Magnum"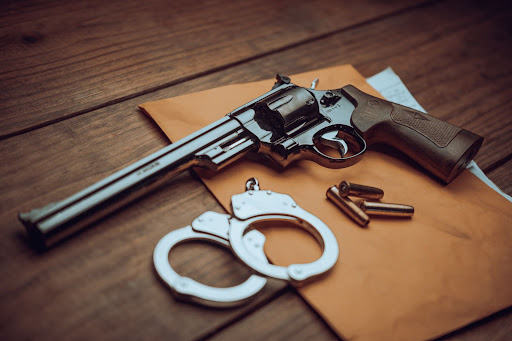 If anyone knows a thing or two about revolvers it would be Smith & Wesson. When the Elmer Keith-inspired 44 Magnum N framed M29 came about it was the perfect blend of extreme performance with legendary build quality. Finally, after 60-plus years on the market, UMAREX has brought out several versions of this huge revolver. The .177 caliber version features an 8" barrel, swing-out cylinder and shoots BBs (can shoot pellets, too!) from a realistic shell casing. This newest S&W replica is also available in 6mm airsoft models with 3-inch, 5-inch, and 8-inch barrels. All S&W M29 Models are powered by the common 12-gram CO2 cartridge.
S&W M&P* 40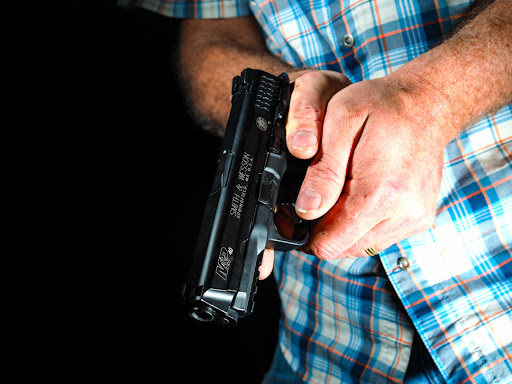 How many of the original M&P 9 and 40s are on the market, I'll never know. But what I do know is that the first time I shot one, I was in love with the ergonomics, feel, and performance offered by the Military & Police Series pistol. UMAREX's S&W M&P 40 is a full-blowback .177 caliber BB version of this platform. Blowback simply means that the slide articulates just like your firearm's slide does when it is shot. Additionally, the magazine release and slide release function just like your real steel version does. You can even expect the slide to lock back on the last round! UMAREX makes both .177 and 6mm airsoft versions of the original M&P 40 and they are both powered by 12 gram CO2.
S&W M&P R8
Available in 6mm airsoft only, the M&P R8 is a CO2-powered 8-shot revolver that takes on the superb handling M&P revolver with a 5" barrel and ergonomic grip. One great use for airsoft pistols like this is for live force-on-force training. Airsoft pistols like this DA/SA revolver are great training tools for driving home sound tactics in self-defense scenarios. Just be sure to use plenty of protective gear as these BBs will sting when they make contact!
S&W M&P9 M2.0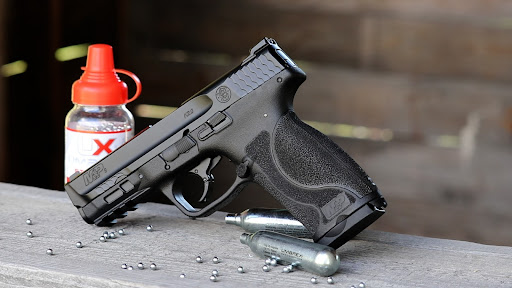 A few years ago when Smith & Wesson updated the M&P 9 with the M2.0 we also updated our airgun replica model to match. Our M&P9 M2.0 replicas are available in both .177 BB or 6mm airsoft and powered by 12-gram CO2. Both the .177 BB and 6mm airsoft versions are blowback and feature last-round hold open as well as a full-size magazine with the same magazine release you would find on your firearm version. Not only that, but you can change out the grip swell to match the one you use on your real steel version.
S&W M&P9 M2.0 .43 Caliber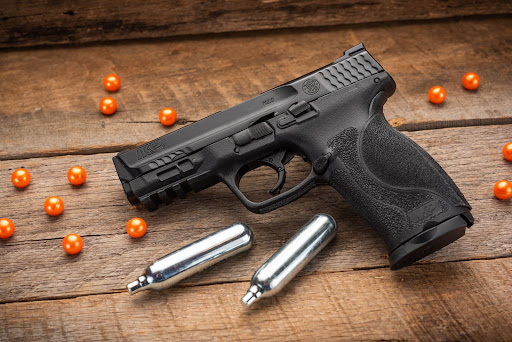 For shooters looking to get the most from a training platform or just absolutely rocking out in mag-fed paintball, the T4E S&W M&P9 M2.0 .43 caliber paintball pistol is your solution for paint, dust, or rubber ammo performance. Of course, paint and dust projectiles offer marking capability to the target for easy hit identification. Rubber training ammo, however, can be reused. With cheap, reliable CO2 power, the M&P M2.0 .43 caliber offers 8 shots of rapid-fire performance and duty holster fit. Take your force-on-force training to the next level with the blue slide M&P M2.0 LE version CO2 powered marker or hit the paintball field with the black slide M&P M2.0 magfed version!
Umarex Airguns is proud to make these highly realistic officially licensed Smith & Wesson airgun replicas. While we do have a large number of our replicas in the hands of BB gun fans, increasingly real steel shooters are picking up an airgun replica for training purposes. It's no secret that ammo prices are high and sometimes ammo is hard to find. Using an airgun or even an S&W rubberball/powderball pistol can offer you the chance to get in trigger time that you might be missing out on due to the economic burden shooting center-fire ammo can create. Additionally, with devices like the Mantis X laser training aid, a shooter can train with an airgun replica and not even shoot BBs.
Whether you choose to pair up one of our replicas with your real steel version, join your kids in the backyard for some soda-can plinking, or pick up an airsoft or paintball marker for some realistic training, UMAREX has a licensed Smith & Wesson replica for you!
*Smith & Wesson, M&P, and M2.0 are trademarks of Smith & Wesson Brand, Inc. used under license by UMAREX.
*Trademarks of Smith & Wesson Inc. used under license.