Top 5 Fun Umarex Aiguns for 2022
This year has been fun, at least it's been fun in ways. With the emergency and crisis of the past two years minimized in people's memories, it has become evident to us that people are wanting to get outside and have some fun doing the things they have always liked to do. As a result, fewer folks are saving their spending money for a rainy day and choosing to pick up some fun Umarex gear to maximize their time away from work. We are going to take a few moments to go through the top 5 "fun" airguns that you guys are buying this year.
1. The Umarex Legends M712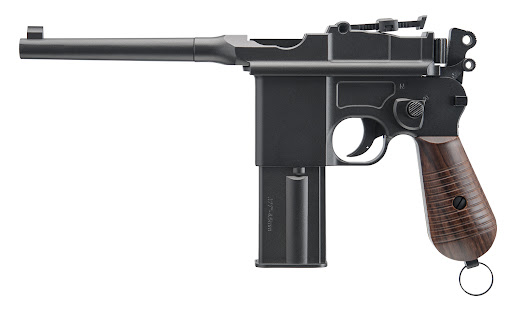 Whether through video games, love of history, or love of amazing replicas, the Legends M712, though it's been in the Umarex USA catalog for many years, is still one hot seller at our website. With the ability to fling BBs in full-auto mode, the M712 is a heavyweight in the BB pistol category. Do you want to go farther with the M712? Check out this video from Chris Turek and his Star Wars Themed Blaster replica that started with our M712!
2. GLOCK 17 Gen 3 & Gen 4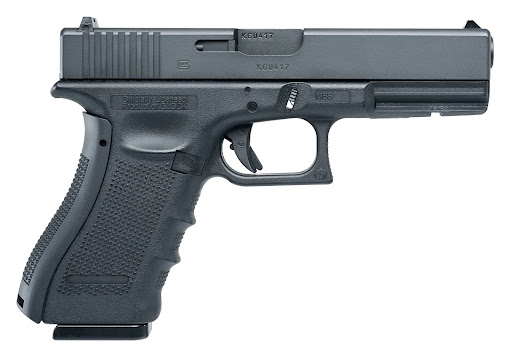 Ok, we know that it's not fair to put two products under one heading for a "Top Five" blog entry, but the truth of the matter is both of these models are quite popular and sell very well, so long as we can keep them in stock. These two GLOCK models are blowback action and feature the same ergonomics as their firearm counterparts.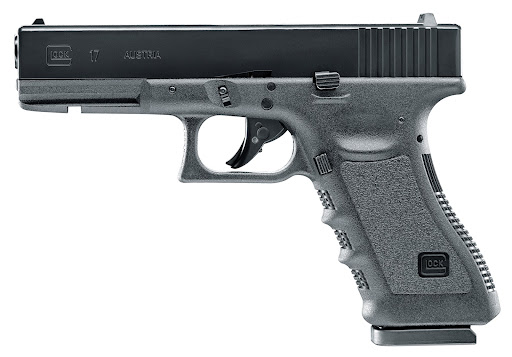 The Gen 3 version is "half-blowback" and the Gen 4 is "full-blowback" meaning the slide on the Gen 3 goes about half-way back when it reciprocates and the Gen 4 version's slide goes all the way back. Pick up the one you prefer if it is in stock!
3. Umarex Legends M1A1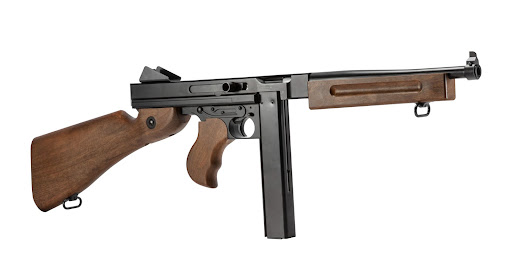 The Legends Line of historic replicas is always over-represented in lists like this. Is it fair? YES! The Legends line is full of amazingly fun items like the M1A1 replica submachine gun. Like some of the other carbines in the Legends line, this M1A1 is capable of full-auto fire and is powered by easy to find 12 gram CO2 cartridges. With 30 BBs lined up in the stick magazine, the M1A1 is essentially guaranteed to get rid of any blues that may be vexing you.
4. Beretta M92A1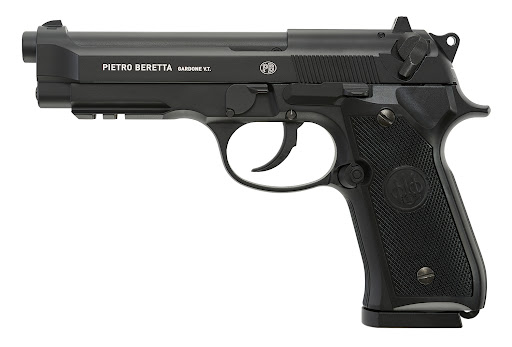 When it comes to classic, iconic handguns, Umarex has the licensing agreements down pat! If there ever were an enduring full-size pistol model to come out of Europe, the Beretta 90 series is it. Like the firearm, our M92A1 takes up a lot room in your hand and feels very much like the real steel. But unlike the real steel that you can buy at the gunshop, our M92A1 features the fun switch! Yes, this Beretta replica can operate in full–auto mode! Also be sure to check out the flat dark earth colored M9A3 version as well.
5. Umarex AirJavelin CO2 Air Archery Gun

The AirJavelin doesn't shoot BBs but is all about big fun in the backyard. This device shoots short arrows rather than a BB or pellet. And it shoots them very fast! Speeds for the 170 grain arrow and tip combination are above 300 FPS with a fresh 88 gram CO2 installed. With a nice target like the Morrell Square Yellow Jacket Target with its dart board side make for an amazing afternoon out with the family. The AirJavelin is not just for fun, though. If you are so inclined to hunt smaller hogs, javelina, or even coyotes, the AirJavelin is more than up to the task!