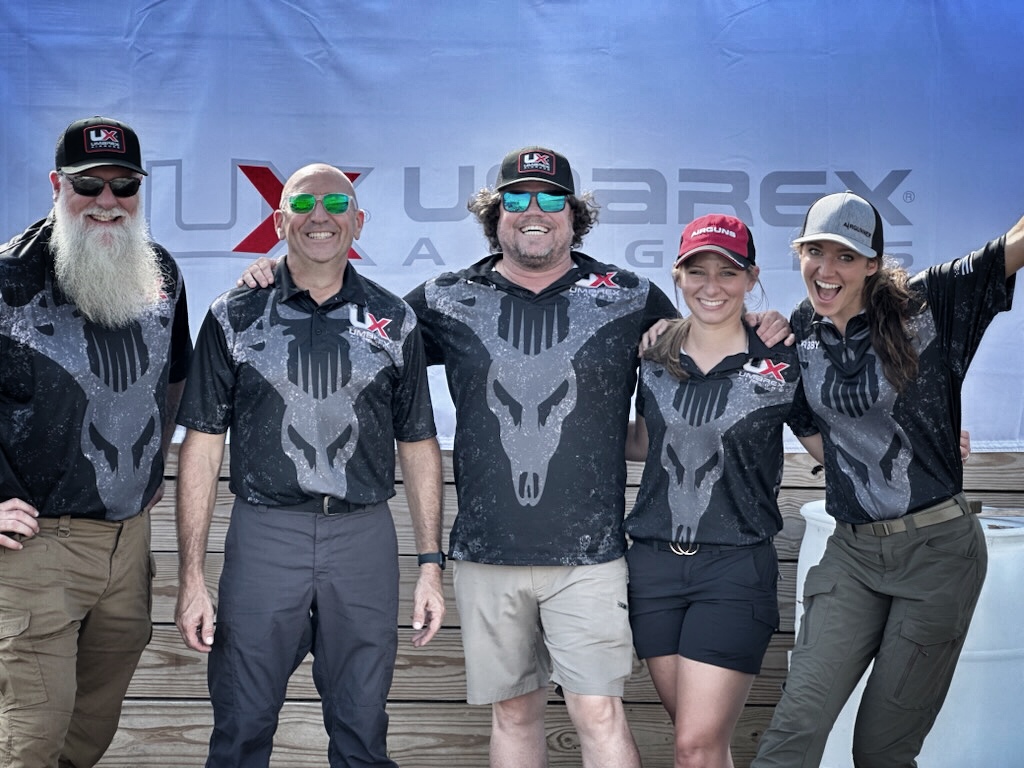 (left to right) Mark Davis, Brad Webb, Eydin Hansen, Breanna Garvey, and Abby Casey
Ok, that is a bit of a sensational headline. To be fair, it was the generosity of Firebird Targets that made our range and everyone else who was shooting on the Vendor Range at the 2023 Pyramyd Air Cup shake, rattle, and rain gravel!  
This late August a few of us from Umarex USA headed up to Cardinal Shooting Center near Marengo, Ohio, for this year's Pyramyd Cup benchrest airgun competition. These events are different from other shooting industry events in that it is solely airgunners who attend. Not only that, many of the attendees are the best airgunners on the planet. When you work in a niche corner of the shooting sports world this means a lot. Sometimes it seems, especially when compared to firearms competitive shooting sports like Rimfire Challenge - and especially to CMP, USPSA, and IPSC - airgunners are a lonely crowd. 
Airgunners are the In-Crowd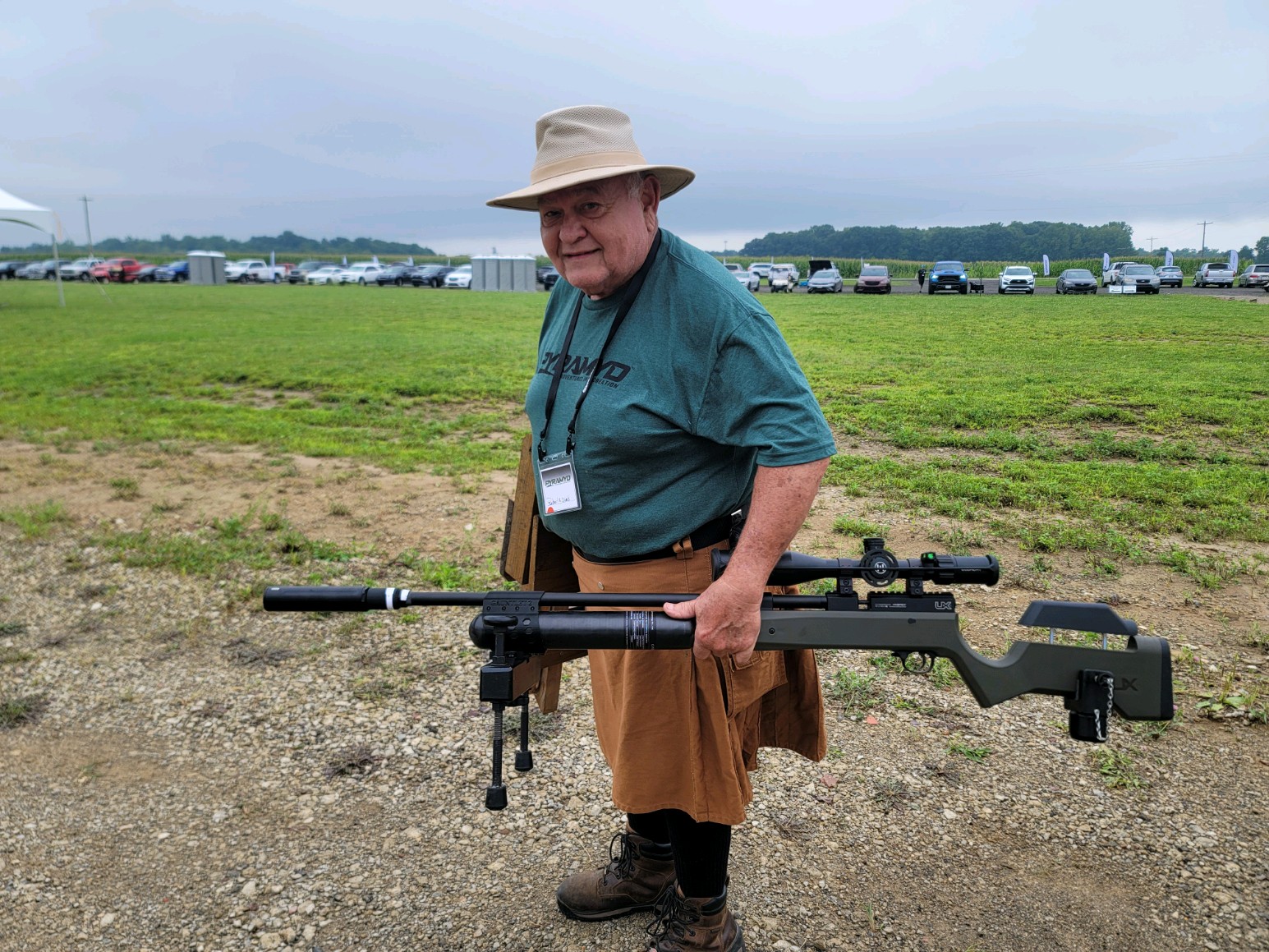 Shame on us for not getting this fine gentleman's name.  We spied him toting his Gauntlet 30 to the range on Friday morning. Thank you, sir!
I'm not crying a river about it. In fact, airgunning has never been more popular and is growing every year.  High profile events like the Pyramyd Cup, the Northeast Airgun Classic, the Rocky Mountain Airgun Challenge, and Extreme Benchrest are bringing more attention to our sport from more people outside of the airgunning community – and this is good for everyone in our industry, especially airgun consumers.  
At each of these events, we heard again and again from many of the competitors shooting the event, "My first airgun/PCP was an Umarex (fill in the blank)."  They may have moved on to another platform at that point, but it was our line of airguns that set the hook and created an airgunner for life. Is that cool or what?
Low Pressure Fun at a High Pressure Range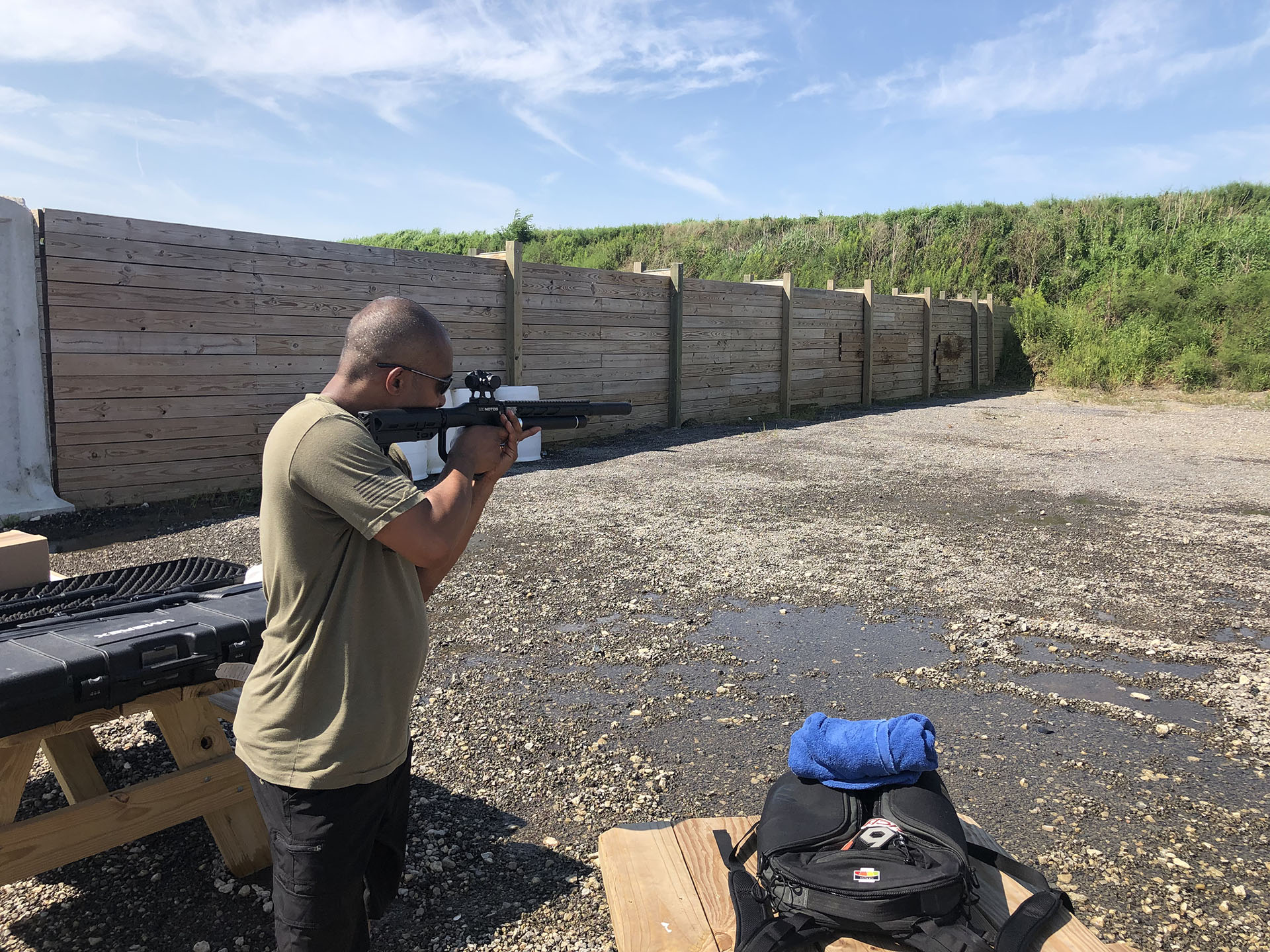 Joe Iturralde from Predator Pellets taking the Notos for a run on some Firebird exploding airgun targets.
While the competitors were concentrating on a tiny target 100 yards away, we were over at the vendor range plinking away with the Umarex Emerge and Notos.  Since this was a mostly PCP crowd, the Notos was crazy popular.  We had two on the range, both equipped with 1X red dot sights, but our friends with Hawke Optics (one of whom happened to be shooting the Gauntlet 30 in the competition) brought over a sweet Vantage IR 1-4 LPVO for us to slap on one of the Notos carbines. Either way, red dot or LVPO, the Notos is just a joy to shoot and it did a number on dozens of Firebird targets throughout the weekend. 
That's not to say the Emerge break barrel repeater was a disappointment. Far from it, in fact.  Several shooters were looking for just such a rifle that they could keep at the ready for garden pests and even survival-type scenarios. The jury is in – magazine loaded pellet rifles are the way to go, whether it is a PCP or spring/gas piston platform. The convenience is not to be understated. 
Towards the end of the vendor range time on Saturday, we still had gobs of Firebird targets and we were sticking them to any surface clean enough for the included sticky tape to grab.  We may or may not have lined up a half-dozen or so for Eydin (@TXHogDude on Instagram) to shoot with his custom competition Gauntlet 30.
Thanks to Everyone Who Showed Up!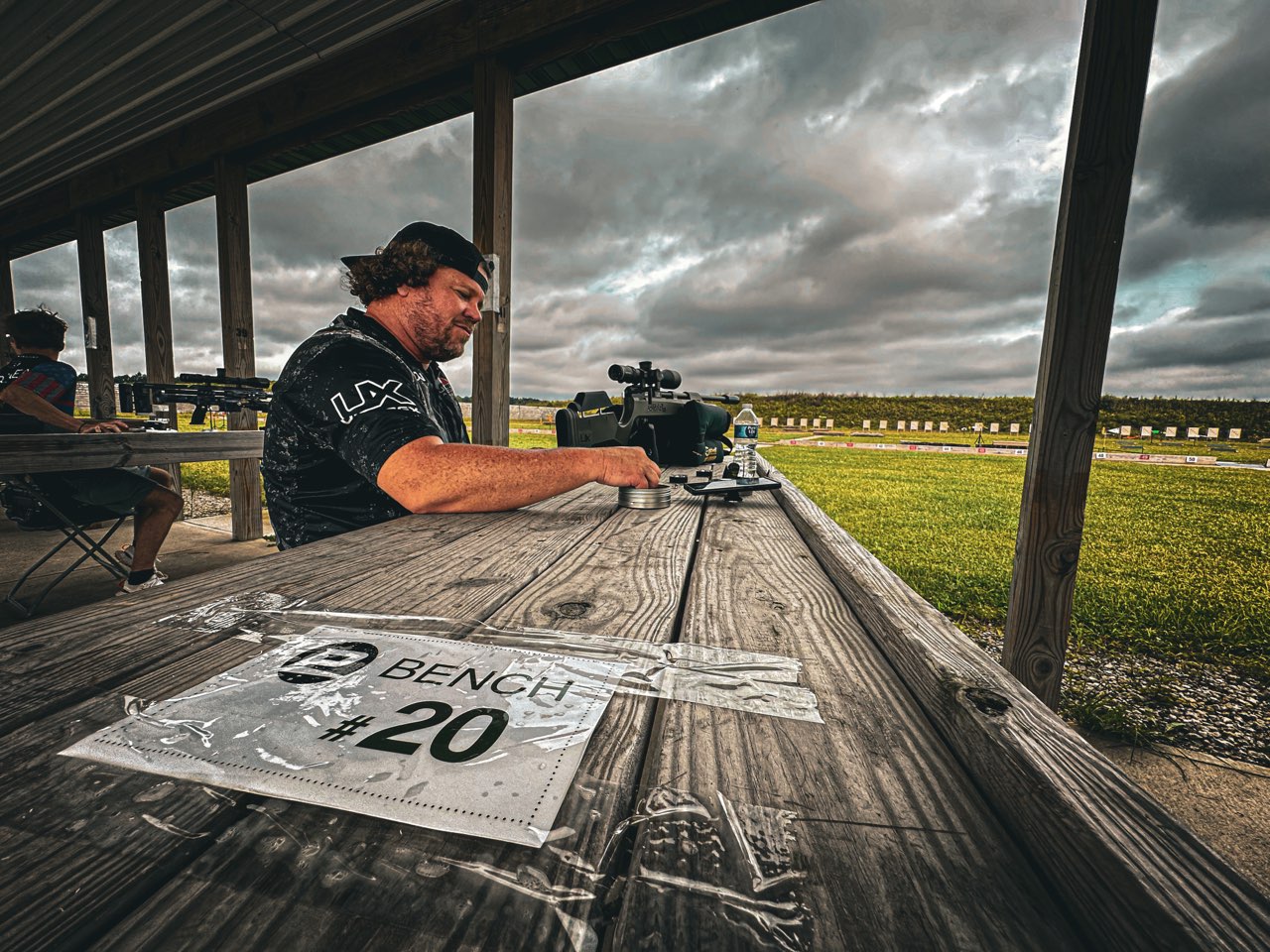 I should also mention that we had a great time visiting with the attendees and competitors who stopped by.  We quickly learned it wasn't just people local to Ohio and neighboring states who came out for the event.  There were people from Texas, Florida, the Carolinas, New York, and no doubt several other states that I did not catch. The attendees were definitely skewed to the east coast, but not limited to – does that make sense?  We would like to say thank you to all the Pyramyd Air staff, competitors, vendors, and visitors for making this year's event such an awesome experience. And one more question to end on – what is keeping you away from stepping up to airgun competition shooting?