#Practice2Protect
PRACTICE WITH A 1:1 REPLICA
Practice 2 Protect puts realistic, one-to-one, airsoft pistols and paintball training tools in the hands of responsible gun owners. This alternative-to-dry-firing practice gives you the same weight and feel as your sidearm, but with the convenience of being able to train with low-cost, biodegradable training ammunition at home or in more realistic environments.
SIMULATES RECOIL IMPULSE
Practice 2 Protect 6mm airsoft and .43 caliber paintball replicas simulate recoil impulse providing a similar feel to your everyday carry sidearm. Each licensed model is designed with the same handling, trigger design, safety operation, full-size magazine loading, and sighting.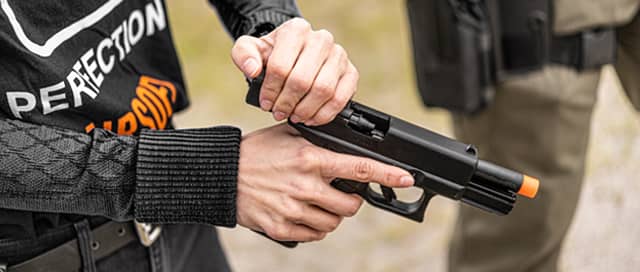 LOW-COST TRAINING AMMUNITION
Ammunition for training replicas comes at a much more affordable price than firearm ammunition and is much safer for practicing. Get a bottle of 5000 rounds of 6 mm .20g Bio BBs for just $19.99 or a container of .43 caliber rubber balls for the training platforms found at T4EGuns.com. Biodegradable airsoft BBs hit hard, but are easy on the environment. Standard Elite Force BBs are easy to clean up indoors. Rubber balls and dust balls are ideal for indoor CQB training courses.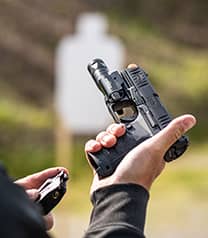 PRACTICE 2 PROTECT IN AN AMMUNITION DROUGHT
This summer we've seen quite a few YouTubers and INstagramers developing content centered around training with air guns. The timing couldn't be any better. Ammo is once again nearly impossible to find for any common handgun cartridge. Oh sure, if you are lucky you might score one box at your local gun store...
Read more