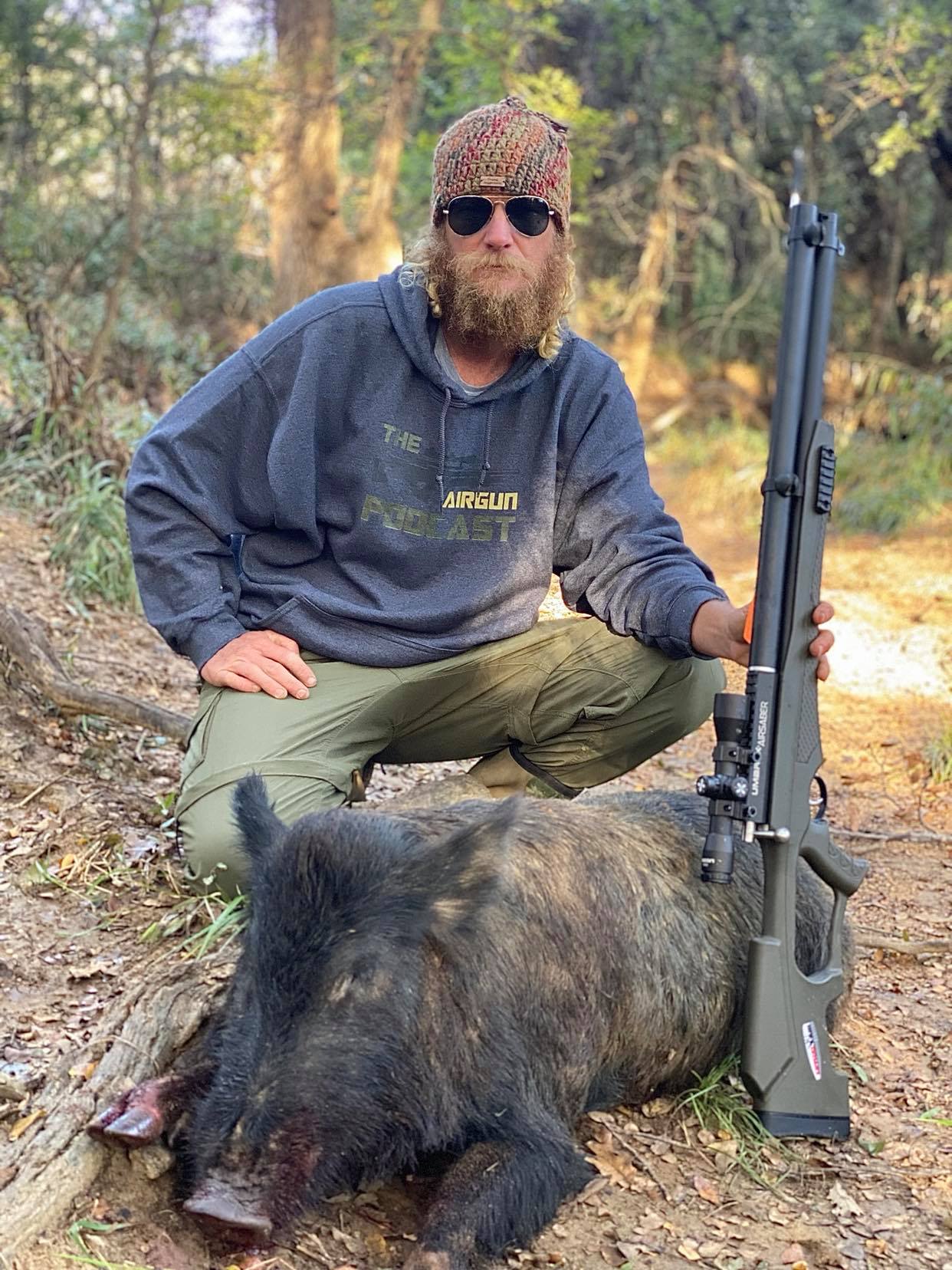 It's been a minute or two since air archery came on the scene. We've had our AirSaber on the market for more than three years now and it has been a hit all over the world at this point.  However, here in the US, the wheels of bureaucracy turn slow. With that said, what is the current state of legality for hunting with air archery or what some refer to as an airbow?
Predator and Feral Species
Unfortunately, some states expressly prohibit the use of air archery guns for any game harvesting purpose, however, there are quite a few places where predator and or feral species can be hunted with air archery.  At the time of this writing, the following states allow or at least don't prohibit the use of air archery guns for hunting either coyote or hogs:
Alabama: Pre-charged pneumatic arrow shooting rifles using an arrow equipped with a broadhead which has a minimum cutting diameter of 7/8 inch and two sharpened edges.
Arkansas: Coyotes may be taken during daylight hours with archery equipment, or any rifle or shotgun ammunition.
Georgia: Predator - Any legal firearm for big or small game may be used, except on Archery Only areas. Hog - Any legal weapon allowed on private land.
Indiana: There are no restrictions on hunting hours or firearms for hunting fox and coyote. A landowner, tenant, or other person with written permission of the landowner can shoot or trap a wild hog on that landowner's private property without a permit. Be sure to check local ordinances before using a firearm.
Louisiana: All airguns and arrow shooting airguns for coyote and hog.
Maryland: Air guns that shoot bolts, bullets, or arrows may be used to take coyote, fisher, gray fox, opossum, raccoon, red fox and skunk.
North Carolina: Arrow shooting air guns can be used during firearms season (deer). Coyote and hog can be taken with arrow shooting airguns.
South Carolina: Yes, no caliber restrictions on private lands. On public lands - .22 caliber and smaller during small game seasons / larger than .22 caliber during big game seasons.
Tennessee:  .35 caliber and larger (including arrow shooting airguns)
Texas: Private Land Only.
Utah: Firearms season only, arrow shooting air guns only, PCP only, must shoot arrow at 400 fps or faster.
Vermont: Vermont regulations are vague relative to airguns. While they do not specifically allow airguns for hunting, they do not restrict their use.
Virginia: Muzzleloading shotguns/rifles, arrowguns, or archery tackle may be used to hunt during the muzzleloading and firearms seasons.
Deer and Other Large Game Species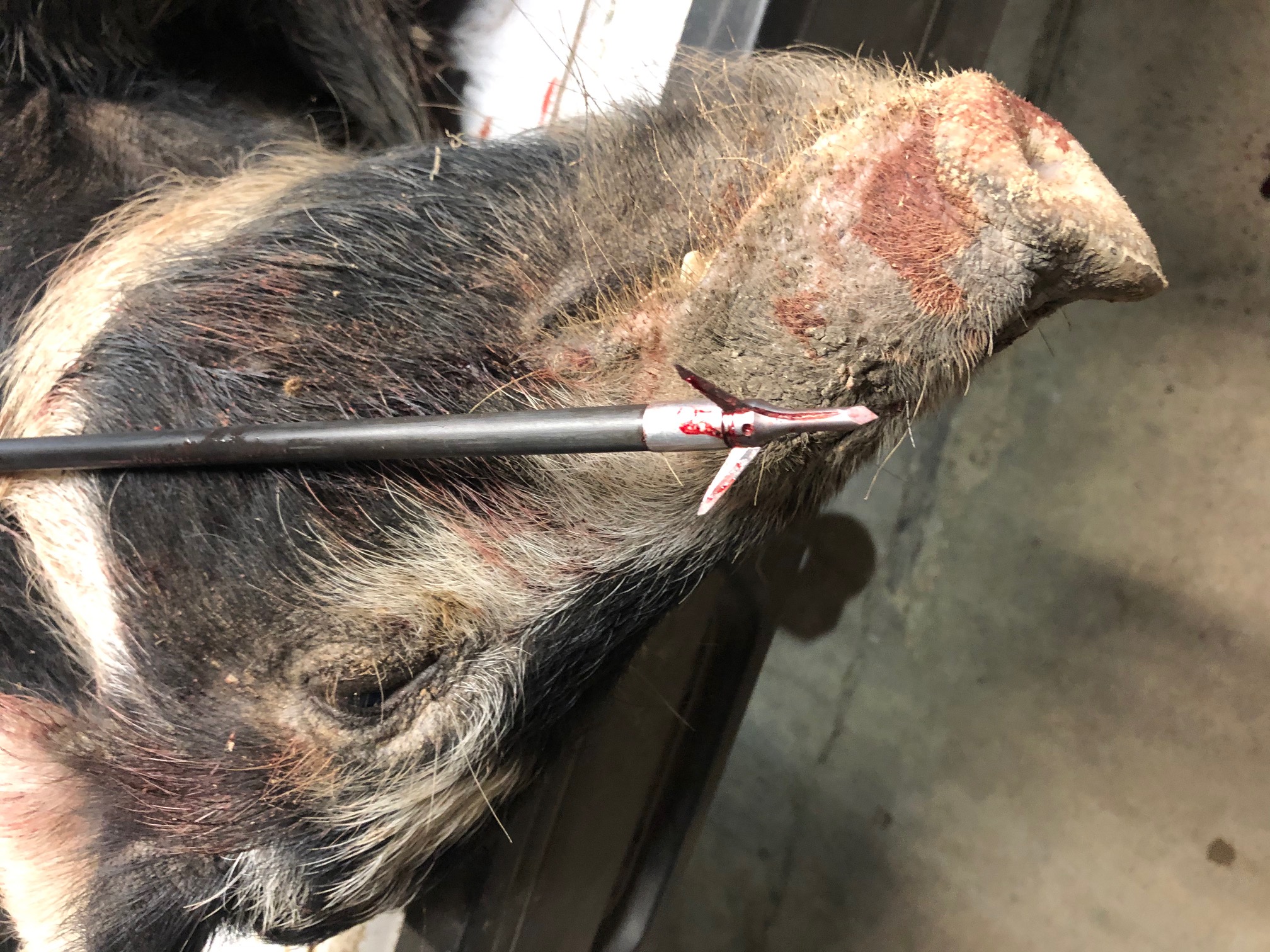 Big game hunting is certainly within the realm of air archery.  Texan Chris Cook recently skipped across the pond to South Africa for a safari. He was hunting with the original AirSaber and customized AirSaber arrows and fixed, single bevel broadheads. Chris used his AirSaber to harvest a Cape buffalo, a zebra, and a potential world record blesbok. In case anyone reading this doubts air archery as a novelty or ineffective, please consider otherwise. Air Archery guns are seriously powerful and up to the job for what you are hunting. 
Some states, like Arizona, have really bought into the air archery movement. While this is encouraging, we still have a way to go in making air archery accessible to all. With this said, Here are the states that, as of this writing, allow air archery hunting:
The hypertext link for each mentioned state will take you to their respective game regulations
Where are you hunting next?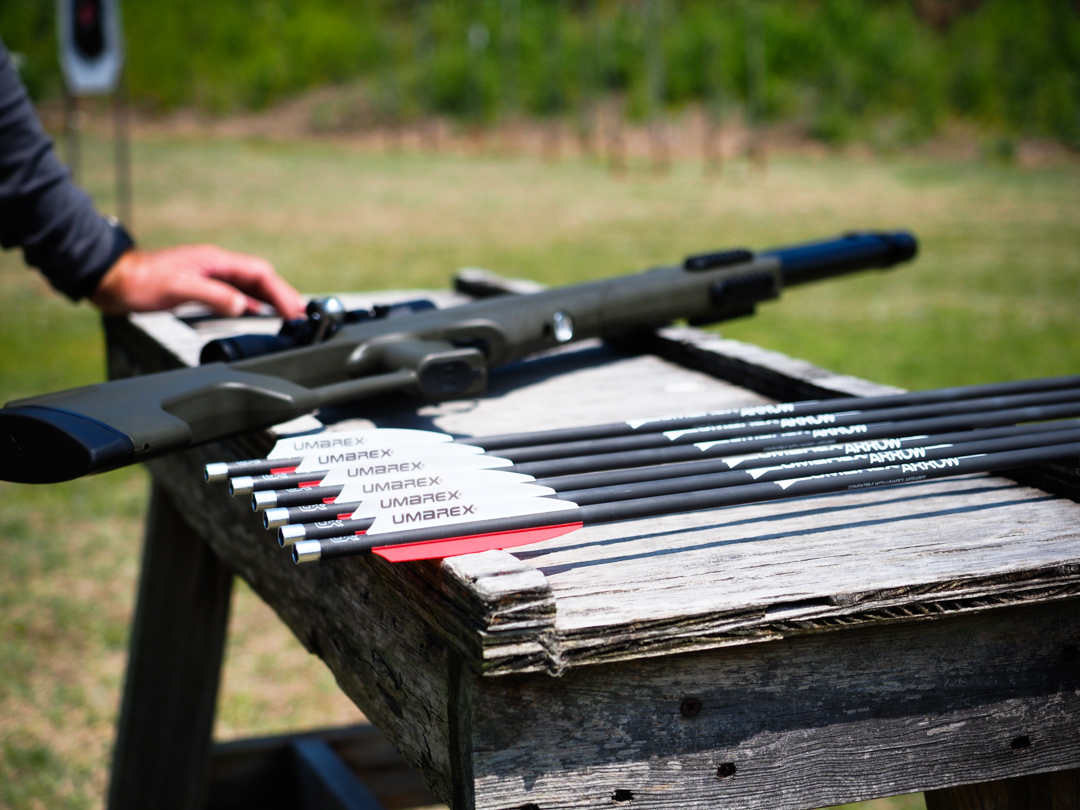 If you are residing in a state where air archery isn't on the level, there is likely a state close by where you can. And, taking a hint from Chris Cook, a trip to Africa can certainly be a great place to exercise an air archery hunt. Not to mention that there are a couple of record books, like the Airgun Hunting Legion, that have a lot of blank spaces left in them for airgun harvests. Fall hunting seasons will be here before we know it!