The category of Air Archery is a relatively new category in the airgunning market. Umarex USA broke new ground in this territory in 2020 by stepping into this market with the incredibly fun and affordable AirJavelin CO2 powered arrow gun and the hard hitting PCP arrow gun, the AirSaber. We have gone on to expand both the Air Archery lines with the new AirJavelin Pro PCP and the AirSaber Elite X2 double barrel arrow gun.  
3 Items in Grid
4 Items in Grid
List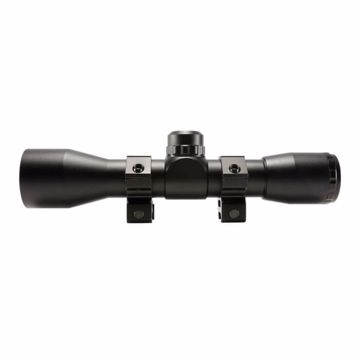 The Axeon Optics 4X32 AirArchery scope featuring a ranging reticle for use with the Umarex AirSaber or crossbow archery equipment comes ready to install and ready to perform.
Power up your AirSaber and get a six-pack of AirSaber Air Archery arrows staged for practice or hunting.